Rhumal Khos Ke Arvind Akela Kallu Yamini Singh Bhojpuri Movie Song 2022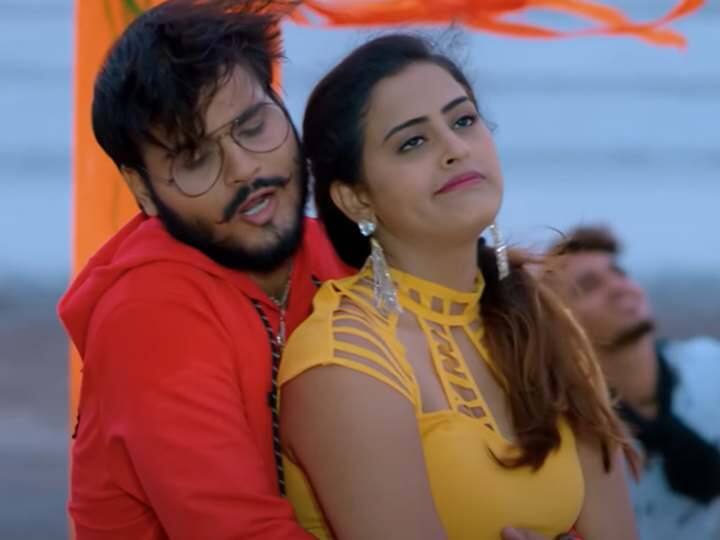 Arvind Akela Kallu Superhit Bhojpuri Song Going Viral: Arvind Akela Kallu has earned a lot of name in Bhojpuri cinema in a very short time. The superhit songs of Arvind Akela Kallu are seen rocking the internet. Arvind Akela Kallu is the famous face of Bhojpuri cinema who has forced the audience to dance on his DJ songs.
A song by Arvind Akela Kallu and Yamini Singh is making a lot of noise these days. This song was released on Worldwide Records Bhojpuri. This song was making a splash on the internet 4 months ago and once again the film world has started hearing this song. The count of views on this song is also increasing continuously. At present, 155k views have been seen on this song. The title of this viral song has been kept as Rumal Khos Ke. This song going viral is from the film Vijeta.
The fans of Arvind Akela Kallu are seen making his songs viral on the internet. Apart from Arvind Akela Kallu, many famous stars of Bhojpuri world have been seen performing strong in this song. Thousands of viewers have showered lots of love on Arvind Akela Kallu while showering likes and comments on this song.
The lyrics of this viral song have been written by Shyam Dehati and Azad Singh. This song is sung by Priyanka Singh, Honey Bee and Arvind Akela Kallu. The strong chemistry of Yamini Singh and Arvind Akela Kallu is getting immense love from the audience. Yamini Singh is looking beautiful in this video. Seeing his attitude, lakhs of youth have lost their hearts on him.
Also read: From Saira Banu to Meenakshi Seshadri, these actresses stayed away from Bollywood for the sake of family after marriage
Also read: Stars dreamed of working with Hrishikesh Mukherjee, Rajesh Khanna took this step!