Pramod Premi Yadav And Neha Raj Chatai Latest Bhojpuri Song 2022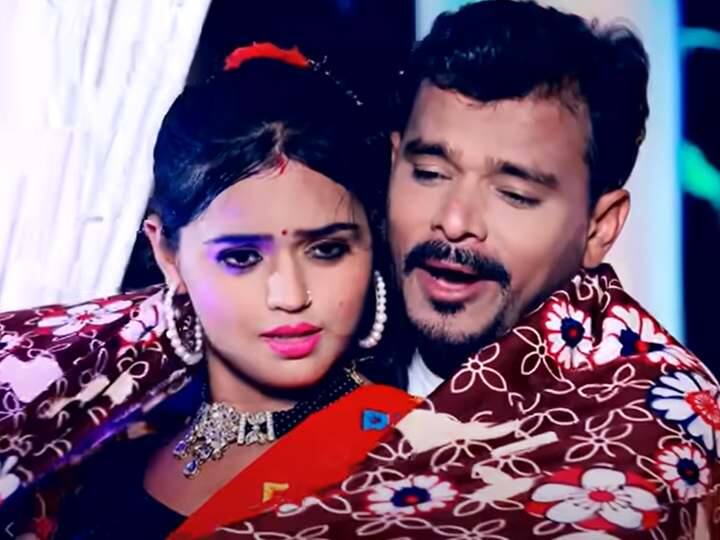 Pramod Premi Yadav Viral Superhit Song Chatai: Pramod Premi Yadav is the big name of Bhojpuri world whose songs become viral on social media within minutes. Pramod Premi Yadav has released a new song of his. Whose title he has named Mat. Pramod Premi Yadav has made a strong pair with Neha Raj in this song. People have become crazy about the singing of both. The songs of these two get so much love from the audience that this song becomes viral on the corridors of the internet. This song has been released 9 hours ago. You can listen to this song of Pramod Premi Yadav and Neha Raj on Wave Music. Pramod Premi Yadav is seen romancing his Mehru in this song. Both are seen swinging like love birds immersed in each other's eyes. This viral song has got immense love from the audience.
Not only the fans but the famous stars of Bhojpuri cinema are seen making a reel on this song of Pramod Premi Yadav. Due to the love of the audience, more than 229k views are being seen on this song. As the time of the release of the song is passing, in the same way, this song is getting immense love from the audience.
Pramod Premi Yadav is seen swinging happily after getting the love he is getting continuously. Along with thanking his audience, he is showering his heartfelt love on his people. By the way, let us tell you that the lyrics of Pramod Premi Yadav's special song have been written by Sonu Sudhakar. Arya Sharma has given music to this song. So there Honey Pandey has directed this video.
Also read: From Saira Banu to Meenakshi Seshadri, these actresses stayed away from Bollywood for the sake of family after marriage
Also read: Stars dreamed of working with Hrishikesh Mukherjee, Rajesh Khanna took this step!