India Vs Pakistan: Kartik Aaryan And Many Bollywood Stars Cheer For Team India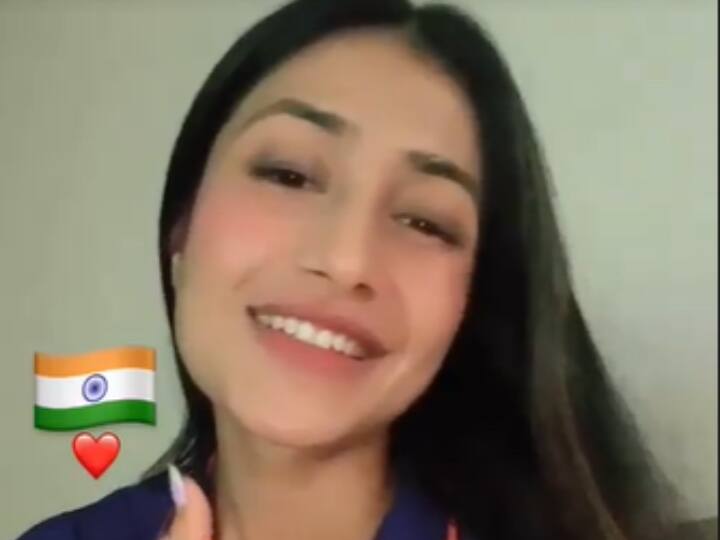 IND vs PAK Asia Cup: Asia Cup has started. Today (28 August Sunday) the second match is being played between India and Pakistan. This match is taking place at Dubai International Cricket Stadium. The game has started at 7:30 pm Indian time. Sports lovers of both the countries are very excited about the match. In India, from the common man to the star of Bollywood, there is a craze about the Indo-Pak match.
The craze of the match has also been seen in Yuzvendra Chahal's wife Dhanshree Verma. She was seen taking a selfie in a colored T-shirt below. He posted this selfie on his Instagram story.
Apart from Dhanushree Verma, the craze of the match was also shown on Karthik Aryan. Karthik was seen chairing Team India from home. Karthik shared the video on his Instagram. In which he was seen watching the match with his dog in his living room.


Significantly, Team India captain Rohit Sharma won the toss and decided to bowl first. He has given preference to the experienced over the young player in the team. Rohit kept young star Rishabh Pant out of the match. For wicketkeeping, he has chosen experienced Dinesh Karthik. Let us tell you that after ten months both the countries are face to face. Earlier, both played in the T-20 World Cup on 24 October 2021 at the same ground. In which Pakistan won by 10 wickets. Both the teams are strong contenders for winning the Asia Cup title. The team winning this match will take a step towards the title.
Also read:- Akshay Kumar used to go to Rajesh Khanna's office asking for work, never thought this would happen