Bollywood Superstar Rajesh Khanna Not First Choice Of Hrishikesh Mukherjee Film Anand, Know In Details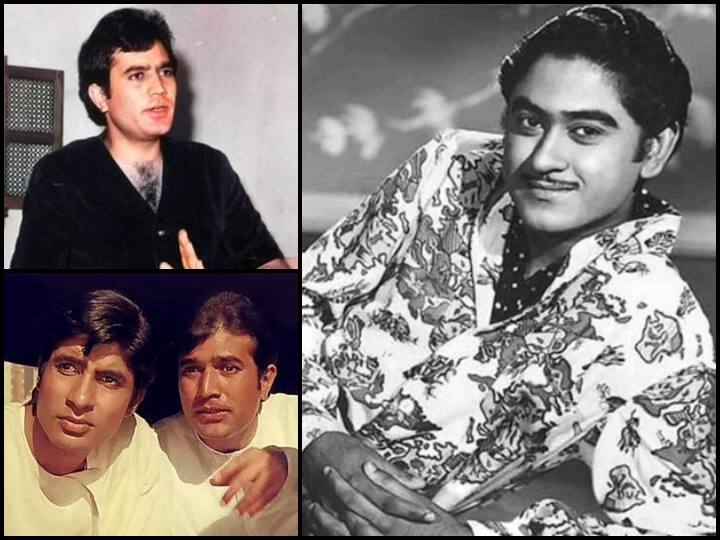 Rajesh Khanna Was Not First Choice Of Anand: Hrishikesh Mukherjee's film Anand is kept in the list of the best films in the history of Hindi cinema. Superstar Rajesh Khanna and megastar Amitabh Bachchan played the lead roles in this classical film. Although perhaps very few people know that Rajesh Khanna was not the first choice for the main character of the film Anand. Let's know this film related to the film Anand, who was Hrishikesh Mukherjee's first choice.
This actor was Hrishikesh Mukherjee's first choice
When Hrishikesh Mukherjee thought of the film Anand, he was very confused as to whom to take for the role of Anand Sehgal. His first choice for this was actor Kishore Kumar, but Hrishikesh Mukherjee's talk with Kishore Kumar did not work out and Kishore Kumar missed out on being a part of Anand. After this Hrishikesh Mukherjee took his abandoned role to Shashi Kapoor, but Shashi Kapoor did not have dates. Because of this, he too could not work in Anand.
Rajesh Khanna's entry
After this one day Rajesh Khanna himself came to Hrishikesh Mukherjee. Hearing the story and script of the film, Rajesh Khanna immediately said yes to the film. With this, Kaka took the rights of Bombay region as a fee for the film. Because of this, he had earned more money than his fees from Anand.
The film Anand proved to be a huge hit film of that year. The film was awarded the Filmfare Best Film along with the Best Actor and Best Supporting Actor awards for the acting of Rajesh Khanna and Amitabh Bachchan.
How did ex-wife Amrita treat Saif's mother and sister? The actor himself had made a big disclosure
Geeta Dutt Trivia: When Guru Dutt's relationship with his wife was broken due to a false letter, know what was the whole matter