Arjun Kapoor On Being Trolled For Age Difference With Malaika Arora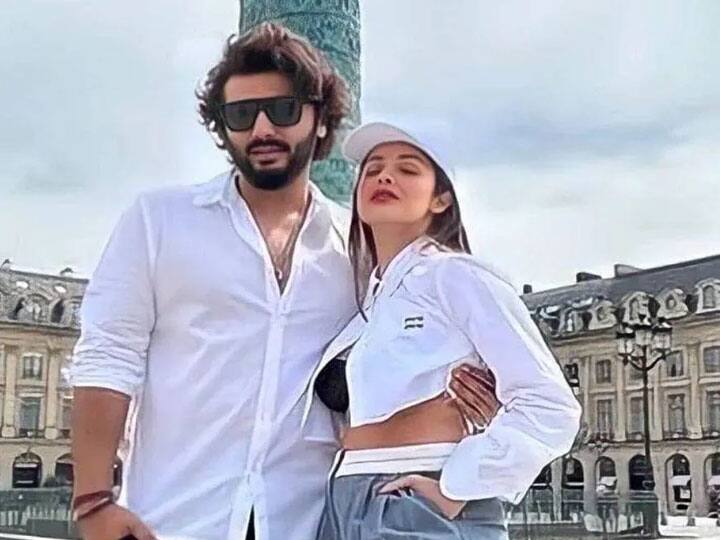 Arjun Kapoor On Age Difference With Malaika Arora: Arjun Kapoor was recently seen in the film 'Ek Villain Returns'. Apart from his films, Arjun is in discussion about his relationship with Malaika Arora. This pair wins the hearts of some people, but the haters keep making fun of Malaika Arora and Arjun Kapoor's relationship. Trossal is sometimes seen taking a jibe at the age gap between the two. Actually there is a difference of about 12 years between Aalika and Arjun.
Arjun Kapoor spoke on age difference from Malaika:
Malaika Arora is 48 years old while Arjun Kapoor is 37 years old. Trollers make different comments after seeing both of them together. Some call Arjun Kapoor a child and Malaika an old lady, while some laugh at their pair. Although both of them do not care what people are saying. Recently, during an interview, Arjun Kapoor said about the age gap with Malaika that, 'There is an age gap between me and Malaika and we have no problem with it. People around us have no problem, that's enough. Keep thinking what the outsiders think, we cannot do anything for them. Changing mindset is not that easy. We love if we become an example then I am happy with it.'
Malaika and Arjun are dating each other for a long time:
Malaika Arora and Arjun Kapoor have been in a relationship for almost four years. During this, apart from many events, this pair has also been spotted together on vacations. Both enjoy their relationship to the fullest. In the past too, questions have been raised in front of Arjun Kapoor regarding the age gap between him and Malaika and every time he stops speaking to the trollers with his answer.
Let us tell you that before dating Arjun Kapoor, Malaika Arora married Arbaaz Khan. This marriage lasted very happily for 19 years but in 2017 they got divorced with mutual consent. It was only after the divorce that Malaika officially accepted her relationship with Arjun.
Also read-
Daughter Shraddha used to come back with a cut and injury in her leg, Shakti Kapoor revealed, said this about Ananya
How did ex-wife Amrita treat Saif's mother and sister? The actor himself had made a big disclosure