Get up to £600 off the Samsung Galaxy Z Flip 4 with Vodafone EVO offer!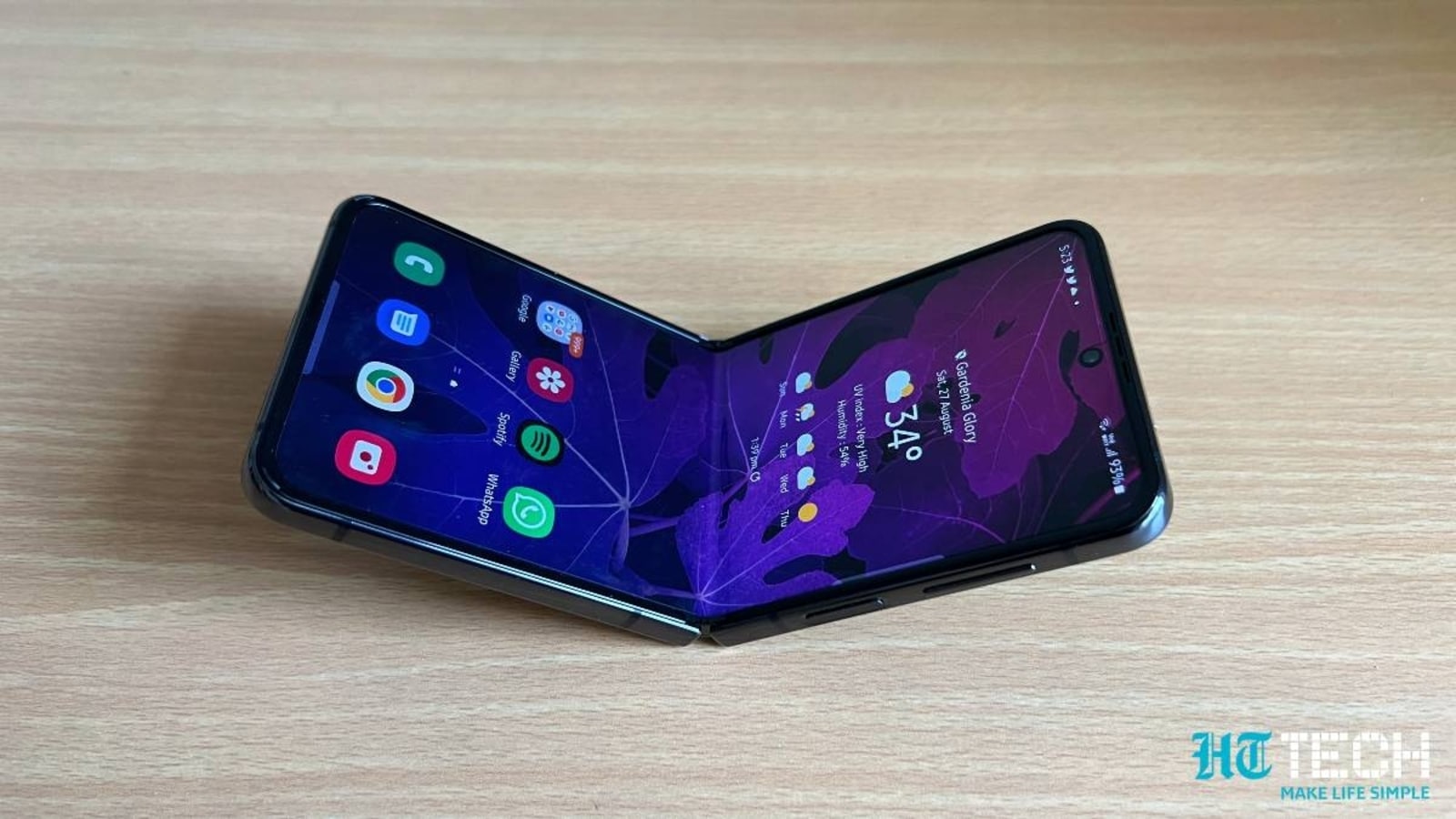 Samsung Galaxy Z Flip 4 costs £999 in the UK. However, you can save £600 on a qualifying trade-in with Vodafone EVO offer.
Samsung recently launched the new foldable smartphones Samsung Galaxy Z Flip 4 along with Samsung Galaxy Z Fold 4, Buds Pro and Samsung Watch 5. The smartphone is now on sale. You can order it from Samsung or other shopping partner stores. If you like foldable phones and don't want to wait any longer, there's an exciting deal for you. Vodafone Evo is giving away an attractive offer for Samsung Galaxy fans that will allow them to save £600 on the Galaxy Z Flip 4 smartphone. Shocked! Yes, it's true, if you buy a Galaxy Z Flip 4 128GB you'll get a discount of up to £600 with an eligible trade-in. The handset originally costs £999.00, but if you opt for a qualifying trade-in you can grab it for just £399.99. Know how to get it.
How to save £600 on Galaxy Z Flip 4?
To get your hands on a Galaxy Z Flip 4 at a lower price, all you need to do is head to the Vodafone UK store and tap the Galaxy Z Flip 4 link. Choose the color and storage variant there and then tap trade in. Enter the device name and model, check your trade-in value depending on the model and working condition of the trade-in. Once you're done, confirm the trade-in and proceed to pay; your device will be shipped to you. Not only the discount, but you also claim Galaxy Buds2 pro worth £219. Furthermore, you can also choose the upfront payment you want to pay for the phone, as well as the length of your subscription, which can range from 3 to 36 months. Isn't it a great deal! Also Read: Samsung Galaxy Z Flip 4 Has 5 Awesome Features That Make Other Flagships Boring
Also Read: Samsung Galaxy Z Flip 4 Beats iPhone 13, Galaxy S22 in 5 Ways and Here's Why
Galaxy Z Fold 4 Ontwerp design and features
The Galaxy Z Flip 4 looks more refined than its predecessor Flip 3 due to its slimmed-down hinge and thinner bezels. It is equipped with a more powerful Snapdragon 8 Gen1+ processor, a 50MP main shooter, a 12MP ultra wide-angle lens and a 10MP 3X telephoto lens and the coolest software function "swipe for split screen".