Raju Srivastava Health Update Gained Consciousness Today After 15 Days Health Condition Improving- AIIMS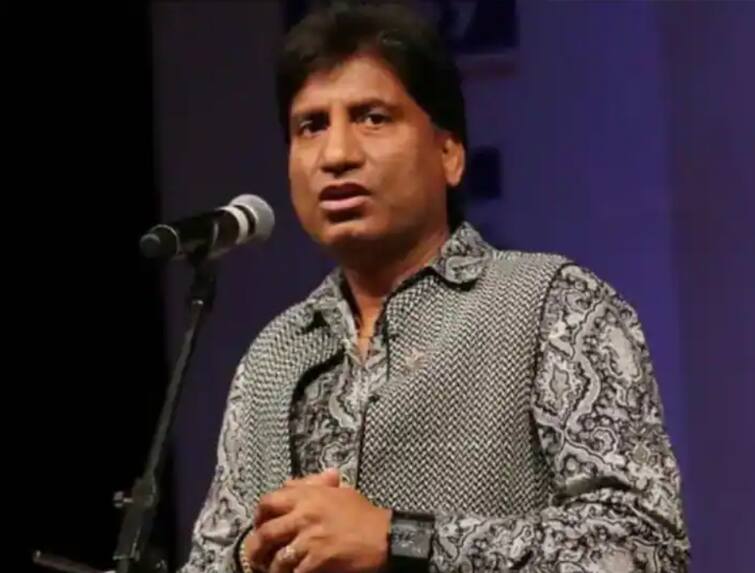 Raju Srivastava Health: Comedian Raju Srivastava, admitted to AIIMS Hospital in Delhi, is swinging between life and death for 15 days. His family and fans are not tired of praying for his well being, while a big update has come today regarding the health of Raju Srivastava. Actually he has regained consciousness after 15 days today.
Raju Srivastava's health is improving
Raju Srivastava's personal secretary has informed that, "The comedian has regained consciousness today and is being monitored by doctors at AIIMS Delhi. His health condition is improving." Let us tell you that he was admitted here on August 10 after he suffered chest pain and collapsed during a workout in the gym.
Friend also posted information about Raju Srivastava coming to his senses
Raju Srivastava's friend Annu Awasthi posted the video on his Facebook account and wrote in the caption, Raju Bhaiya has regained consciousness, your prayers have come in handy. Hui.
Raju Srivastava is now being given neurology therapy
In the update issued on Raju Srivastava's health on the previous day, it was said that except his brain, the whole body is working. Brain infection has also been eliminated. Neuro physiotherapy is also being given to Raju Srivastava. He is currently being treated under the supervision of the Neurology of AIIMS.
read this also
PMLA: What is 'Prevention of Money Laundering Act', why was this law made? Know everything in one click here
Rakesh Jhunjhunwala had left a will, know who will get immense assets worth Rs 30,000 crore