Aif Ali Khan's Sister Saba Responds As User Questions Why She Didn't Share Amrita Singh's Photos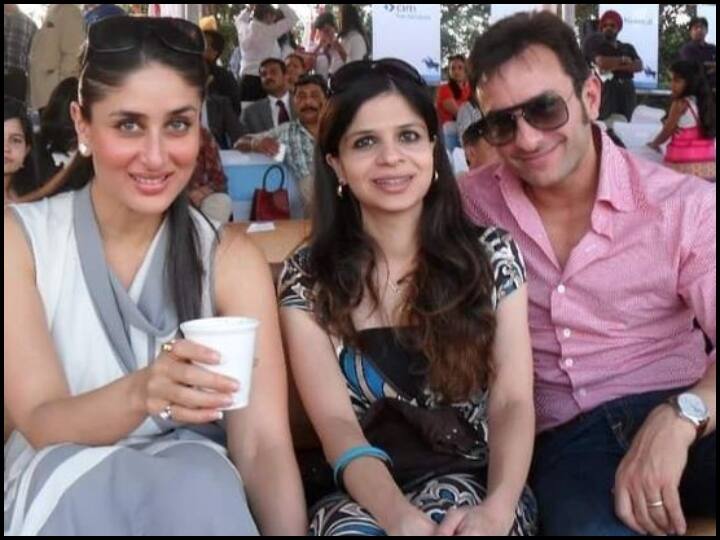 Saba Pataudi Respond To A Fan: Saif Ali Khan's sister Saba Pataudi often shares rare family photos of the Pataudi family on social media. She recently shared a video of 'Mum n Babies' from the family on Instagram. Saba shared pictures of Kareena Kapoor with her sons Taimur and Jeh, Soha Ali Khan with daughter Inaaya, Sharmila Tagore with Saif Ali Khan. In this video, Amrita Singh did not see any picture of Sara Ali Khan and Ibrahim Ali Khan together. Let us tell here that Saif was earlier married to Amrita Singh and they have two children – Sara and Ibrahim.
Saba shared the video with the caption, "Mother's… can never be changed. Here's to special moments with mother and kids. Some of my favorite pictures! Credits: Clicked by other family members , some by me. Didn't include Sarah Ann Iggy in #this collection…. so don't ask me where they are!! ;)."
Vijay Deverakonda On His Struggle: It was not easy for Vijay to make a mark among 'Napo Stars', said- no one used to see…


Commenting on this, a user wrote, "Would love to see Amrita with her kids". Saba replied, "And Soha en Ma! Will have to find more pictures… :)." Shortly before posting this video, Saba had posted a few pictures with Ibrahim, where she expressed her love for him. Saba had earlier shared a childhood photo of Saba and Ibrahim, but Amrita was missing here too.


Saif and Amrita married in 1991 and divorced in 2004. After the divorce, Saif appeared on Koffee With Karan and shared that he respects his ex-wife a lot.
He said, "I really have a lot to give, and I have a lot of respect for my ex-wife Amrita and I really want us to be friends, I hope, one day." In the previous episode of Woot's Feet Up with the Stars, Sara spoke about her parents' divorce and said, "It's very simple. There are two options, either. Either stay in the same house where no one else is." Don't be happy or live separately, where everyone is happy in their own lives, and each time you meet, you will also get a different kind of love and warmth." "I don't think they were ultimately happy together, so I think separating was the best decision at the time," he said.
Anupam Kher reacts to Anurag Kashyap's comment on 'The Kashmir Files', calls Boycott Trend ineffective