Jacqueline Fernandez Claims To PMLA Fixed Deposit Is Her Own Income During Sukesh Chandrashekhar Money Laundering Case Investigation | Money Laundering Case: 'My Property Earned My Own'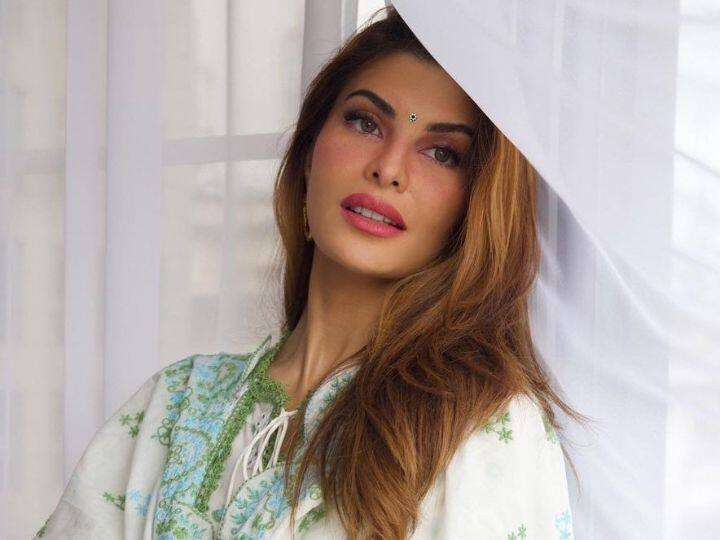 Jacqueline Fernandez Money Laundering Case: The discussion on the name of Bollywood's famous actress Jacqueline Fernandez is intensifying regarding the Sukesh Chandrashekhar money laundering case. Jacqueline's funds of 7.27 crore were seized by PMLA keeping in view the proceeds of crime. On Tuesday, Jacqueline Fernandes has recorded her statement to the justice officers of PMLA on this matter. Under which the actress clarified that my fixed deposit has nothing to do with any crime.
Jacqueline Fernandes recorded statement
It is worth noting that Jacqueline Fernandez has been stuck for a long time in the money laundering case. During this, the actress's name was also included in the recently filed chargesheet by the Enforcement Directorate (ED). Under which the trouble of Jacqueline Fernandes has increased a lot. Meanwhile, Jacqueline Fernandez has recorded her statement before the adjudicating officers of PMML regarding her 7.27 crore fund related matter. According to the tweet of news agency ANI, Jacqueline has told that my fixed deposit has nothing to do with any crime. All the deposits that I have with me are valid, which I have with me for a long time. This fixed deposit exists since she did not even know Sukesh Chandrashekhar, the main accused in this money laundering case.
Jacqueline Fernandez Money Laundering case | The actor in a reply to adjudicating authorities of PMLA stated that the Fixed Deposits, attached vide the impugned order, have no nexus with a crime nor the Fixed Deposits are created by using the alleged proceeds of crime

(File Pic) pic.twitter.com/5UHlqjkOQC

— ANI (@ANI) August 24, 2022
The deposits are from the actor's "own legitimate of income and much before in time from even knowing that the main accused Chandrashekhar even existed in this world,"

— ANI (@ANI) August 24, 2022
Jacqueline is badly trapped in the extortion case
In fact, many pictures of Sukesh Chandrashekhar and Jacqueline Fernandes, accused in the Money Laundering Case, went viral on social media. It was claimed in many reports that Jacqueline and Sukesh are in a relationship, but later the actress denied this outright. On the other hand, when the ED investigated the matter, it was found that Sukesh Chandrashekhar was found to be an accused in the extortion case of 215 crores. Along with this, Sukesh had given many expensive gifts to Jacqueline Fernandez, due to which Jacqueline along with Sukesh came under the target of ED.
Photos: 'Cool Girl' Amy Jackson was seen enjoying late night on the streets of London with boyfriend
After The Kashmir Files, Anupam Kher said on Karthikeya 2 being a superhit, said- I have left…