Comedian Krushna Abhishek And Arti Singh On Govidna Remember Old Days | Krushna Abhishek On Govinda: Krushna Abhishek and Aarti remember the old days, said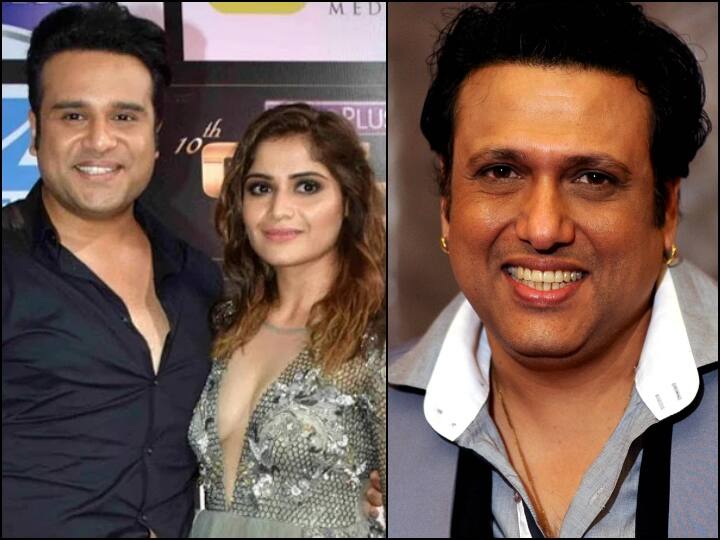 Krushna and Arti Remember Old Days: Well known comedian Krushna Abhishek is known for making people laugh with his unique style. At the same time, his sister Arti Singh is also a popular small screen actress. Today both the brothers and sisters are not interested in any introduction. However, both have worked hard and struggled to reach here. At the same time, both of them have recalled their old days and told how Govinda Mama (Govinda) used to help them in bad times.
Even though Krishna Abhishek and Arti Singh's relationship with their maternal uncle Govinda is not going well for some time now. But there was a time when both of them were going through a bad phase and Govinda helped both of them in every way. Both Krishna and Aarti were born in Lucknow. However, to become an actor like Mama, Krishna later shifted his attitude towards Mumbai and after some time Aarti also reached there with the same dream. But both had to face a lot of difficulties there.
had to sell the house
While talking to Bollywood Bubble, Krishna and Aarti said that "we didn't have a mother, it was my father who raised both of us. Due to taking care of us, Papa was not able to work and we have to face financial constraints. After selling our house in Juhu, we had taken a room set on rent and lived in it. Sin used to run the expenses of the house with the money that came after selling the house.
Mama used to pay school college fees
Krishna Abhishek further told that I was in college and Aarti was in school. Mama used to give me 2000 rupees every month, and he also used to give money to Aarti. At the same time, Arti Singh told that Mama used to help us in every way, whether it was to pay school-college fees or our monthly expenses.
read this also-
Photos: 'Cool Girl' Amy Jackson was seen enjoying late night on the streets of London with boyfriend
After The Kashmir Files, Anupam Kher said on Karthikeya 2 being a superhit, said- I have left…