Bollywood Actor Anupam Kher Reply To Director Anurag Kashyap Comment On The Kashmir Files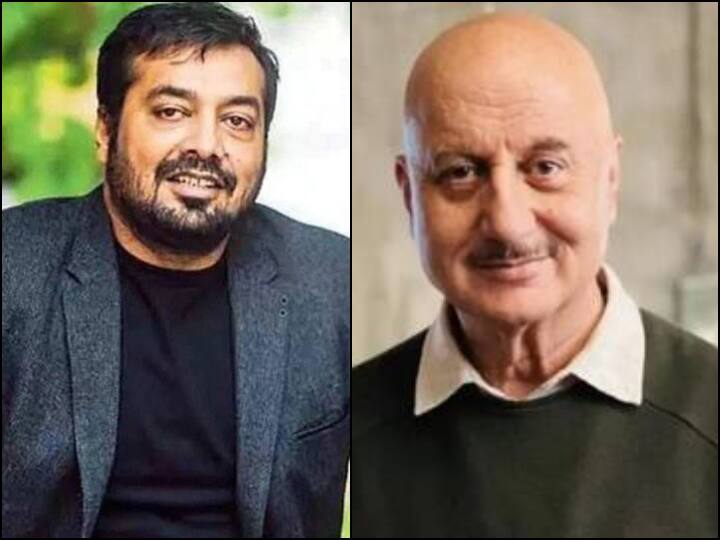 Anupam Kher Reply to Anurag Kashyap On The Kashmir Files: Recently, during an interview, Anurag Kashyap, this time for the Academy Awards, from India (India) for the nomination in the Foreign category. Commenting on The Kashmir Files while talking about the possibilities of the films being sent for. Angered by this comment of Anurag, Anupam Kher has now given his reaction on this.
Anurag Kashyap recently in an interview to Bhardwaj Rangan of 'Galata Plus' YouTube channel, while talking about the success of 'RRR' in western countries and Hollywood, said that the film has a strong chance of being nominated in the top 5 for Oscars. chances are. Anurag had also said in talks that he is apprehensive that 'The Kashmir Files' may not be sent to the Oscars to be nominated by India. Anupam Kher regretted Anurag's remark and said, "Anurag Kashyap should not have said this about the film. He said very lightly."
Anupam Kher said, "The film 'The Kashmir Files' may not get an Oscar, but Anurag Kashyap should not have talked about the film like this. Anurag may not have even seen this film. The film should not get an Oscar. Meet, that is a different thing, but Anurag Kashyap has shown very smallness by saying this.
It is noteworthy that Anupam Kher played an important role in 'The Kashmir Files'. The film did a business of 250 crores in India and more than 350 crores at the global box office. Anupam Kher said that he does not know whether 'The Kashmir Files' will be sent for Oscars or not, but whatever it is, it is true that people have liked the film not only in the country but across the world.
It is noteworthy that after 'The Kashmir Files' released this year, Anupam Kher is also in an important role in the Telugu film 'Karthikeya 2' and this film is also doing very good business at the box, due to which Anupam Kher is very happy.
While talking to ABP News, Anupam Kher shared his happiness saying, "The film is doing very good business not only in Telugu language but also in Hindi which is an indication that if the film is good and people like it. If yes, she definitely moves and 'Karthikeya 2' is also proof of this. Anupam Kher said that whether it is a film made in South India or in Hindi, people like to watch good content and content is everything.
When ABP News also spoke to Anupam Kher on the trend of boycotting every other film on social media. He said that nothing happens when people boycott movies. He said that the films that people have to watch, people definitely go to theaters and watch them. He has spoken about Gangubai Kathiawadi, Maze 2 (Bhool Bhulaiyaa 2), The Kashmir Files, 'RRR', Pushpa, KGF 2 and his recent film Kartikeya 2. He also gave an example of the success of (Karthikeya 2).
House of the Dragon beats Game of Thrones from very first episode, shocking figures revealed
Krushna Abhishek On Govinda: Krishna Abhishek and Aarti remembered the old days, said – had to sell the house and Govind Mama…