Urfi Javed Wore A Dress Made Of Stone Inspired By Social Media User | man said on social media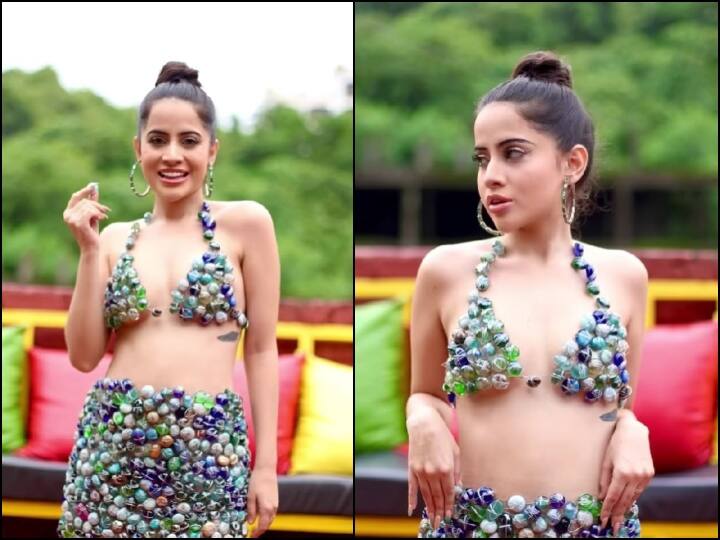 Urfi Javed Video: Social media sensation Urfi Javed does not need any introduction now, as she dominates the headlines every day. Whenever 'Bigg Boss' fame aka Javed leaves the house, people's eyes are fixed on his unique fashion. She remains in the headlines due to her unique style statement. Sometimes she gathers limelight by wearing a dress made of glass, and sometimes she comes into the discussion for her attire made of paper or wire. However, due to this, he has to be trolled a lot.
However, Urfi is known only for her cool style. Whatever the world says, she does what her heart says. She knows how to handle trollers very well and like her fashion, her way of replying to trolls is also different. Recently, a person trolled her about Urfi Javed, then did the actress respond in such a way that, she stopped speaking.
urfi javed latest fashion
Urfi Javed has shared his latest video on social media. A man's comment can be seen in the video, which reads, "It should be hit with a stone." Now Urfi Javed needs new fashion ideas every day, so he took fashion inspiration from this comment of the troller and made a dress made of colorful stone. In the video, she can be seen wearing a stone bralette and short skirt. With this, the actress wrote in the caption, "Yes, the comment has inspired me for this thing. Don't blame me, just comment.


Fans' reaction
Urfi Javed has styled his look with a hair bun and big hoops. Glossy makeup is blooming on her. Overall, this latest fashion of Urfi Javed has also come into the limelight. Some fans are praising his talent, while some are not liking his fashion. Well, as always, once again Urfi Javed has proved that she is made for fashion. This new fashion of hers is again gathering limelight.
read also
KBC 14: Contestant Revealed – Both Kidneys Have Failed, Amitabh Bachchan Shocked After Hearing Health Problems
You will be surprised to know about the first salary of Shubhangi Atre, now the net worth is in crores