Munawar Faruqui Hyderabad Show Continue As Revolting BJP MLA Got Arrested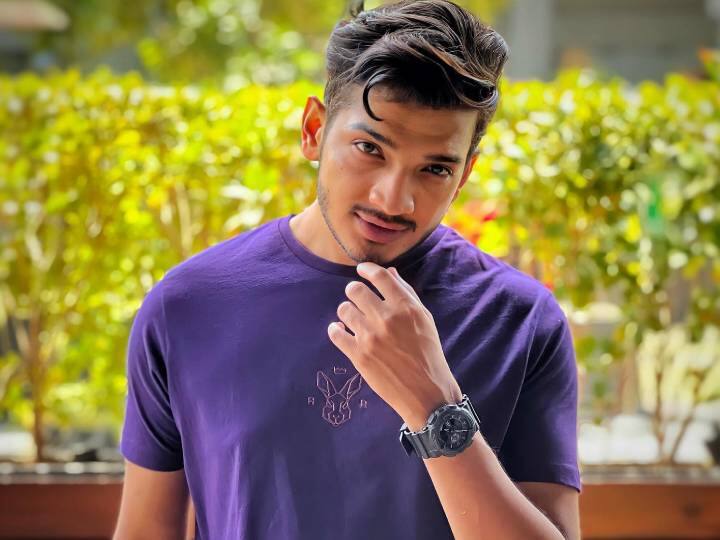 Munawar Faruqui Hyderabad Show: Munawar Faruqui is a well-known name in the world of stand up comedy. It is his poetic and witty style, which is always successful in attracting everyone towards him. Munawwar Farooqui does shows in different corners of the country and makes people laugh. His fan-following is also very strong and fans are eager to see him in live shows. After a long time, finally Munawar Faruqui is going to do a show in Hyderabad, but it has created a ruckus.
BJP MLAs placed under house arrest
Actually, there is going to be a live show of Munawwar Farooqui in Hyderabad. However, Bharatiya Janata Party (BJP) MLA T Raja Singh vehemently opposed this and even said that if he steps into Hyderabad, he will beat Munawar badly. The matter did not stop here. Raja Singh threatened that the protesters would set fire to the venue of Munawwar Farooqui's show. Before the matter got out of hand, Raja Singh was placed under house arrest by the police. Giving information about this, Assistant Commissioner of Police R Satish Kumar said, "He was planning to go to the venue and indulge in violence, so we have detained him."
BJP MLA had threatened to kill and set the venue on fire
Recently, T Raja Singh had said, "Wherever the program takes place, we will go and kill him (Munawwar). Wherever he performs, we will burn him. If anything goes wrong, KTR (Telangana minister KT Rama Rao) ), government and police will be responsible. If he comes to Telangana, we will definitely beat him up and send him back, it is a challenge." However, this is not the first time that something like this has been said against Munavvar's show. Last year also, when he was going to perform in Hyderabad with Kunal Kamra, something similar happened. However, his show was canceled at that time. Members of the ruling party alleged that he was insulting the Hindu majority. However, the organizers said that they had canceled the show due to the Corona epidemic.
Identity obtained from lock up
Munawwar Farooqui has been the winner of the upcoming show 'Lock Up' on MX Player. The show was hosted by Kangana Ranaut. After becoming the winner in the show, the popularity of Munawar has increased a lot.
read also
Gurmeet-Debina Love Story: Gurmeet Chaudhary had fallen in love with Debina Banerjee at the age of 19, did such a thing in the first meeting itself
KBC 14: Contestants could not give this easy answer related to 'Ramayana', lost 12 lakh 50 thousand rupees