Arvind Akela Kallu Bhojpuri Song Deewane Bholenath Ke Loved By Fans New Bolbam Song 2022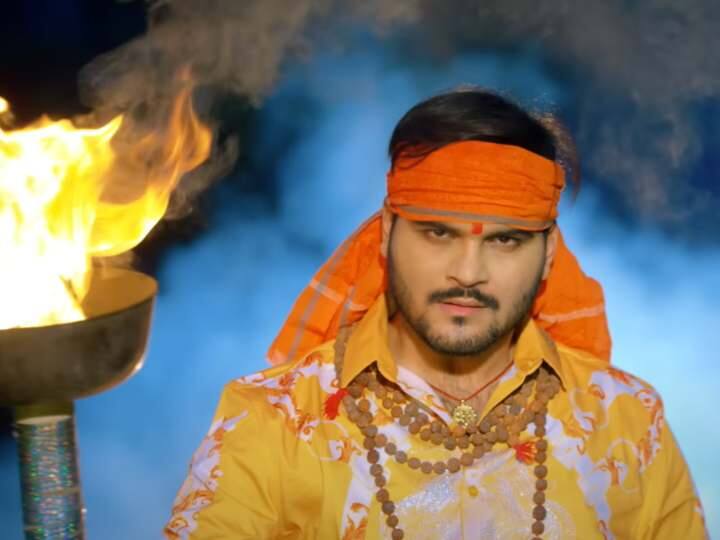 Arvind Akela Kallu Bolbam Song 2022: Along with Bollywood, many stars of Bhojpuri cinema are crazy about Bholenath. These stars are seen lavishing love on Baba Bhole through something or the other. So there are some stars who have made superhit songs in the name of Bole Baba. And one of these stars is also Arvind Akela Kallu.
Arvind Akela Kallu has earned a lot of name in a very short time. Slowly Arvind Akela Kallu is seen spreading his feet in Bhojpuri cinema. Every other song of his seems to be joining the million club. He released a similar song on 8 August. This song was sung by Arvind Akela Kallu in the name of Baba Bholenath. The title of this song going viral has been kept as Deewani Bholenath. Seeing this video, the audience's tongue is being climbed.
Arvind Akela Kallu has prepared this special song showing love for Baba Bholenath. In this video going viral, Arvind Akela Kallu is seen singing with fast energy, while the tableau of Lord Shiva is also being seen in this video. This video has been released on Saregama Hum Bhojpuri. This song is sung by Arvind Akela Kallu. So the lyrics of this song have been written by RR Pankaj.
Priyanshu Singh has given music in this song of Arvind Akela Kallu. This video has been directed by Bhibhanshu Tiwari. This song is very much liked by the devotees of Bhole Baba. The fans of Baba Bhole have become crazy about him as well as his lover Arvind Akela Kallu. The energy with which Arvind Akela Kallu has sung this song is really commendable.
Ranbir Kapoor On Alia Bhatt: Ranbir Kapoor did such a comment on Alia Bhatt's pregnant body, fans were furious
Entertainment News Live: Manoj Muntashir writes note for Raju Srivastava, #BoycottDobaara trended