Akshara Singh And Khesari Lal Yadav Viral Bhojpuri Song Paani Paani Bhojpuri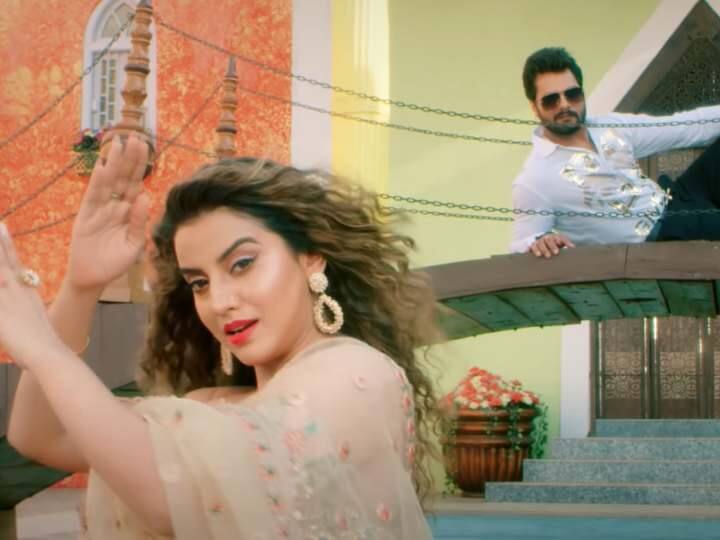 Akshara singh And Khesari Lal Yadav Cute Chemistry Video: Khesari Lal Yadav is a famous face of Bhojpuri world, who has brought Bhojpuri cinema from door to door. The fans of Khesari Lal Yadav are always eager to know the stories of his professional life as well as his personal life. Khesari Lal Yadav has earned a lot of name in his film career. He has given more than one hit films to Bhojpuri cinema as a gift. Khesari Lal Yadav is seen releasing his new song every other week these days. Whenever Khesari Lal Yadav is seen on the film screen with a beauty, then the audience sitting in front could not stop himself from whistling. Khesari Lal Yadav is called the trending star in Bhojpuri cinema. His songs are seen trending on YouTube every day. In this way, the pair of Khesari Lal Yadav shines on the screen with every other actress. But his strong chemistry with Akshara Singh is something else.
As beautiful as the pair of Akshara Singh and Khesari Lal Yadav looks on screen, their chemistry offscreen also looks unmatched. These days the song of Akshara Singh and Khesari Lal Yadav is making a lot of noise on the internet. The title of the song going viral has been kept as Pani Pani Bhojpuri. Khesari Lal Yadav Akshara Singh and Badshah are seen in this song.
This song has been sung by Khesari Lal Yadav with Badshah and Rini Chandra. This song released on Saregama Hum Bhojpuri was released in the year 2021. And in the last 1 year, this song has been viewed more than 90 million times. The number of likes and views on this song is continuously increasing.
Ranbir Kapoor On Alia Bhatt: Ranbir Kapoor did such a comment on Alia Bhatt's pregnant body, fans were furious
Entertainment News Live: Manoj Muntashir writes note for Raju Srivastava, #BoycottDobaara trended