TV Actress Kanishka Soni Trolled For Married Herself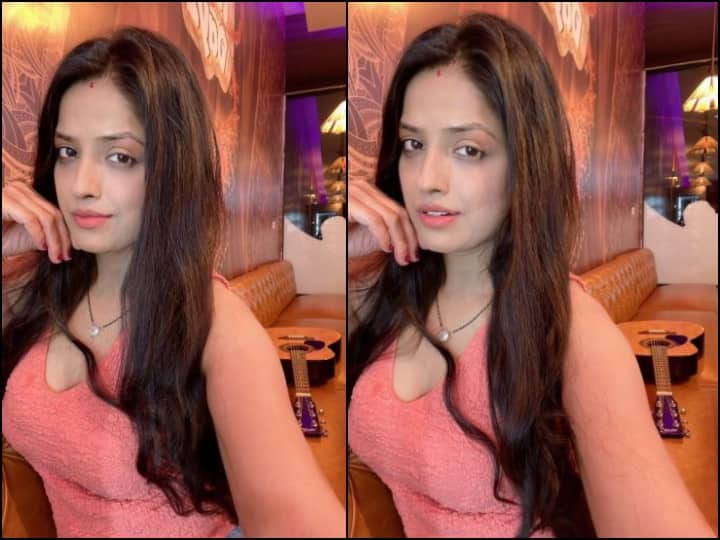 Kanishka Soni Married Herself: It seems that the trend of marrying oneself has gone. Some time ago a girl from Gujarat had married herself and now in the TV industry also an actress has married herself. This charm is none other than the famous small screen actress Kanishka Soni. Recently, Kanishka has revealed that she has married herself, after which she has come into limelight.
Kanishka Soni marries herself
Kanishka Soni shared her pictures on social media, in which she was seen flaunting her sindoor and mangalsutra. With the photos, she told that, she has married herself. The actress wrote in the caption, "Married myself. I have fulfilled all my dreams and I am the only person whom I love. I am giving answer to every question. I've never needed a man.. I've always been single and happy alone with my guitar. I am Goddess, strong and powerful, Shiva and Shakti everything is within me, thank you."


Kanishka Soni trolled for marrying herself
As soon as Kanishka Soni revealed that she had married herself, she started being trolled fiercely on social media. After this, the actress talked about trolling while sharing a video on Instagram account. Also wrote in the caption, "I know you guys are raising a lot of questions on my decision of self marriage, I really believe in Indian culture and it is my view that, I chose to be single. Marriage isn't about sex, it's about love and honesty, which everyone craves for, but I've lost that trust. So it is better to be alone and love yourself than to find it in the outside world. I didn't want to make any news."


Kanishka Soni's Hollywood Debut
Kanishka has worked in famous TV serials like 'Diya Aur Baati Hum', 'Pavitra Rishta', 'Kulfi Kumar Bajewala' and 'Devi'. Shortly before, the actress had quit TV and is going to debut in Hollywood. He is part of a short film directed by a popular director in Canada.
read also
KBC 14: Content creators could not answer this simple question, missed winning 3 lakh 20 thousand
Raju Srivastava received death threats when he told a joke on Dawood Ibrahim, Gajodhar Bhaiya gave this answer