Taapsee Pannu Anurag Kashyap Request Fullfilled By Netizens Boycott Dobaaraa Trending On Twitter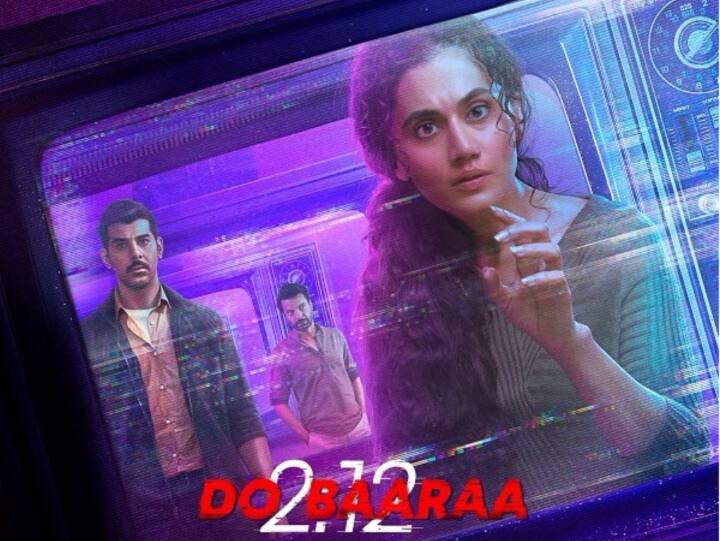 Boycott Dobaaraa Trending: These days the trend of boycotting films is going on on social media. Even before the release of any film, there is a boycott on Twitter. The effect of which is clearly visible on his earnings. These days the demand for boycott of Aamir Khan's film Laal Singh Chaddha has been raised. Now Taapsee Pannu's film has also been included in this list again. In Dobara, Pavel Gulati is seen in the lead role along with Taapsee Pannu. Anurag Kashyap has directed this film. This film has been released in theaters today and now #BoycottDobaaraa is trending on Twitter.
For the past few days, there has been a demand to boycott the films. During this, Taapsee and Anurag had said in an interview that they want their film to be boycott too. Now the users have fulfilled their wish. Funny memes and hashtags are trending on Twitter.
#BoycottDobaaraa trend
Taapsee Pannu's film has been released in theaters on this day itself and the demand to boycott this film has arisen. One user wrote – Anurag Kashyap and Taapsee Pannu wanted the audience to boycott their film. It's gone. On the other hand, another user wrote – Taapsee had asked to boycott her film, so we should respect her and not go to the theatre. So friends boycott should be started. We never disappoint you ma'am.
They're faking to be cool with the #BoycottBollywood but dying a million deaths internally. They were feeling left out & wanted to trend. Lo trend karte hai #BoycottDobaara . They are Rabid Hindu Haters. Anurag Kashyap is the next level. Hypocrite Taapsee Pannu needs no introduction pic.twitter.com/Gtm3VBOvn6

— Mayank Jindal (@MJ_007Club) August 18, 2022
Anurag Kashyap and Taapsee Pannu request netizens to boycott their film Dobaaraa, filmmaker @anuragkashyap72 and actress @taapsee say 'please trend karwa do' may their wishes come true.
when you speak please do
Boycott #Dobaaraa #BoycottDobaara pic.twitter.com/MnPZh2IdR2

— Ravi choudhary (@ravichoudhary38) August 14, 2022
When Ever Anurag Kashyap Open His Mouth
Public Be Like-#BoycottDobaara pic.twitter.com/uN99kZcusE

— Vikas Trivedi🇮🇳 (@IamVtrived) August 18, 2022
Meanwhile Audience to Taapse Pannu :- #BoycottDobaara #BoycottBollywood #BoycottVikramVedha #BoycottPathan pic.twitter.com/hMwoFphyLd

— Boycott Pathan Movie (@BoycottPathan) August 18, 2022
Let us tell you that Taapsee had said in an interview given to Siddharth Kanan – If Aamir Khan can be boycott, Akshay Kumar can be boycott then I also have to be a part of this league. I also want to boycott. Look at the picture or not, we must boycott it.
Also read: Kanishka Soni: This TV actress married herself, gave this answer after being trolled badly
Bharti Singh's son Lakshya becomes 'Kanhaiya Lal', super cute video will win your heart