Rajpal Yadav Wishes Raju Srivastava A Speedy Recovery Says Bhai Get Well Soon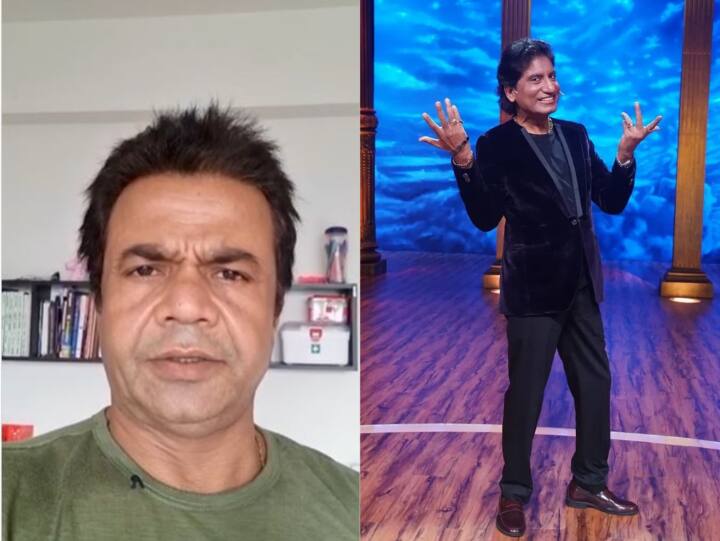 Rajpal Yadav Video: Comedian Raju Srivastava's condition remains critical. He is currently fighting a war between life and death. Raju Srivastava has been admitted to AIIMS Hospital in Delhi for the last 9 days. He is on ventilator and his condition is still critical. Raju Srivastava's fans and well-wishers are worried about his health and wishing him a speedy recovery. Bollywood actor Rajpal Yadav has wished for the speedy recovery of Raju Srivastava. He has shared the video on social media.
While sharing the video, Rajpal Yadav wrote- Get well soon Raju my brother… I am missing to see you. In the video, Rajpal Yadav says- Brother Raju Srivastava, get well soon. We are all praying for you, eagerly waiting for you.


keep entertaining the world
Rajpal Yadav further says in the video – Your family which is your world, your well wishers are all praying for you to get well soon and come out, so that we can all embrace each other together. May you be happy in life and keep on entertaining the whole world in this way. Love you brother God bless you, get well soon.
daughter told how is health
Ever since reports have surfaced that Raju Srivastava's brain has stopped working, everyone is wishing him a speedy recovery. Raju Srivastava's daughter Antara has told in a special conversation with PTI that doctors are still treating her. She has said that she cannot tell anything more than this.
Let us tell you, Raju Srivastava was admitted to AIIMS on August 10 after a heart attack. Raju Srivastava's angioplasty was done on the same day. His brain has stopped working and he is on life support.
Also read: Sanya Malhotra got a chance in Karan Johar's film, will be seen with this hero
Raju Srivastava received death threats when he told a joke on Dawood Ibrahim, Gajodhar Bhaiya gave this answer