Manoj Muntashir Tweet For Raju Srivastava Says Raju Bhaiya Himmat Mat Haarna | Manoj Muntashir prays for the recovery of Raju Srivastava, says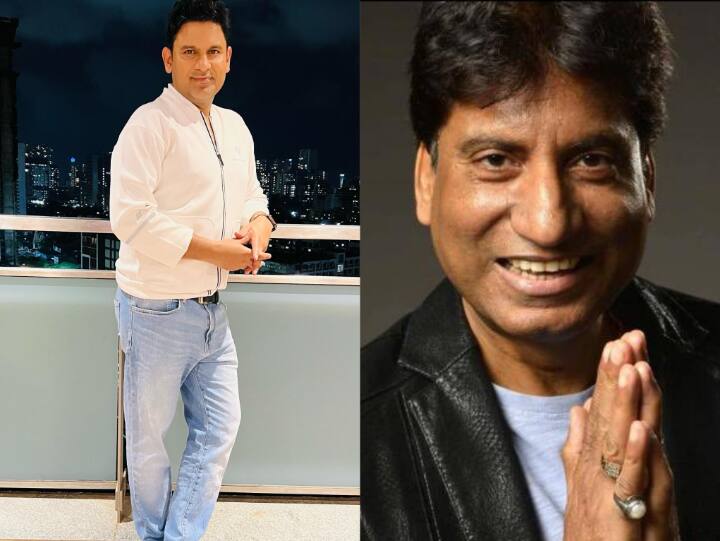 Manoj Muntashir Tweet: Comedian Raju Srivastava is currently fighting for life and death. His health has worsened on Thursday. Raju's brain has stopped working. Knowing about Raju's critical condition, both his fans and celebs have become very worried. He is praying for his recovery. Celebs are asking fans on social media to pray for Raju. Meanwhile, lyricist Manoj Muntashir has tweeted for Raju which is going viral on social media. In his tweet, he has asked Raju Srivastava not to lose courage.
While sharing the photo of Raju Srivastava, Manoj Mutanshir wrote- 'Raju Bhai, don't lose heart. Just apply a little more force. Our hands are joined in prayer.' Fans are very fond of this tweet of Manoj Muntashir. This tweet has touched the hearts of the fans. He is retweeting this.
Raju bhai, don't lose heart.
Just apply a little more force.
Our hands are joined in prayer 🙏 pic.twitter.com/Qfwkib0f1a

— Manoj Muntashir (@manojmuntashir) August 18, 2022
The doctor has given the answer
Raju Srivastava's special friend Ehsan Qureshi said in a special conversation with Pinkvilla – Doctors have given the answer. He has told the family that he has done whatever he could and now only a miracle can save him. The news of his death is a lie. Doctors have said that his brain has stopped working. His condition is very serious. We are all friends and are reading Hanuman Chalisa for them. Ehsan Qureshi asked everyone to pray for a miracle to happen.
Let us tell you, Raju Srivastava had a heart attack while working out on August 10, after which he has been admitted to AIIMS Hospital in Delhi. Since then Raju Srivastava has not regained consciousness. His angioplasty was also done on the same day. His condition is not improving, he is on life support.
Also read: Vijay Varma On Boycott Trend: 'Darlings' actor Vijay Varma raised his voice on the boycott trend, said – water is going above the head
This TV actress married herself, gave this answer after being trolled badly