Khatron Ke Khiladi 12 Mummy Special Week Contestant Stunt Will Amaze You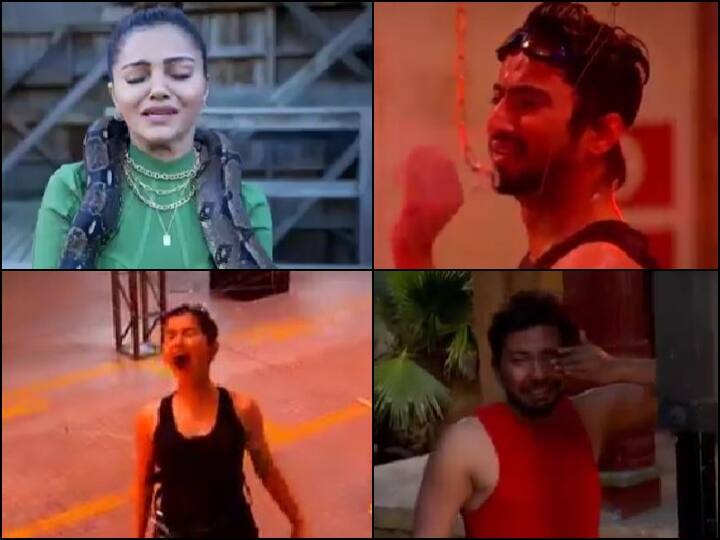 Khatron Ke Khiladi 12 New Promo: The adventure show 'Khatron Ke Khiladi 12' is the most favorite show by the audience. The reality show hosted by Rohit Shetty is known for its dangerous stunts. Contestants perform more than one dangerous stunt to get the trophy of the show and some even give up in the middle and leave the show. All the contestants of 'Khatron Ke Khiladi 12' are taking their game forward with courage, but the level of danger is increasing for them.
As the finale of 'Khatron Ke Khiladi 12' is approaching, the competition for 'K' medal is increasing among the players, as well as the level of dangerous stunts is also getting high level. Is. Contestants like Rubina Dilaik, Jannat Zubair, Mohit Malik, Tushar Kalia, Prateek Sahajpal, Faisal Shaikh and Nishant Bhatt are working hard, but in the latest promo video, they had to perform stunts due to which their tears came out.
Khatron Ke Khiladi 12 new promo
Actually, the new episode of 'Khatron Ke Khiladi 12' is going to be 'Mummy Special Week', in which all the contestants will miss their mother. Colors TV has released a new promo of KKK 12 on Instagram account. The video has been captioned, "The havoc of danger reminded his mother." It can be seen in the promo that Faisal, Jannat, Rubina, Nishant and Prateek are seen crying and crying due to the dangers. While Faisal and Jannat are getting shocks of current, Rubina Dilaik has a python hanging around her neck, seeing which her soul is trembling. At the same time, Nishant is seen crying during a stunt. While Prateek can be seen walking sadly. Seeing this promo, it seems that the upcoming episode is going to be very challenging for the players.


read also
This TV actress married herself, gave this answer after being trolled badly
Bharti Singh's son Lakshya becomes 'Kanhaiya Lal', super cute video will win your heart