Sanjay Mishra Nawazuddin Siddiqui Starrer Holy Cow Trailer Release Date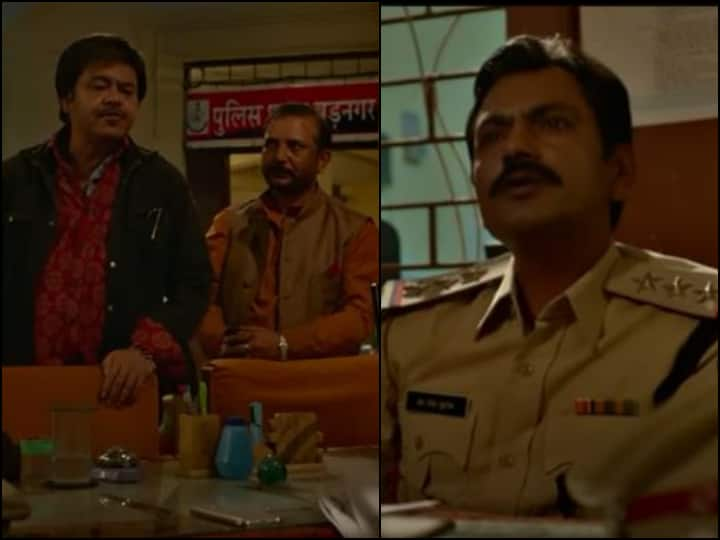 Sanjay Mishra Film Holy Cow Trailer: The trailer of the film 'Holy Cow', adorned with stars like Sanjay Mishra, Sadia Siddiqui, Tigmanshu Dhulia and Nawazuddin Siddiqui, has been released. In the trailer, Sanjay Mishra is seen searching for his cow which has disappeared. The name of Sanjay Mishra's character in the film is Salim Ansari and his cow's name is Rukhsar,
The trailer of the film is quite funny. Along with this, a glimpse of politics regarding cow has also been shown in it. After the disappearance of the cow, Salim Ansari wanders from door to door to find it. Meanwhile, he also goes to the police to complain about this matter.
Nawazuddin Siddiqui in the role of a policeman
Nawazuddin Siddiqui is in the role of a policeman in the film. A glimpse of him is shown in the trailer and he says only one dialogue. When Sanjay Mishra tells Nawazuddin that his cow has been stolen and he needs to file a complaint, Nawazuddin says, "How do you know its cow has been stolen. Have the address been settled." Nawazuddin will be seen in a cameo role in the film. Although his two or three second scene in the trailer is going to be liked by the fans very much.
In the trailer, all the characters including Sanjay Mishra, Tigmanshu Dhulia are seen acting strong. The film is written and directed by Sai Kabir. Ke Sera Sera Box Office has presented this film. It is produced by YS Entertainment Production House. The film is produced by Alia Siddiqui. It will be released in cinemas on 26 August.
Giorgia Andriani Pics: Arbaaz Khan's girlfriend will not move away from these pictures of Georgia, you will be crazy after seeing