Raksha Bandhan Movie Review Know About Akshay Kumar And Bhumi Pednekar Movie Story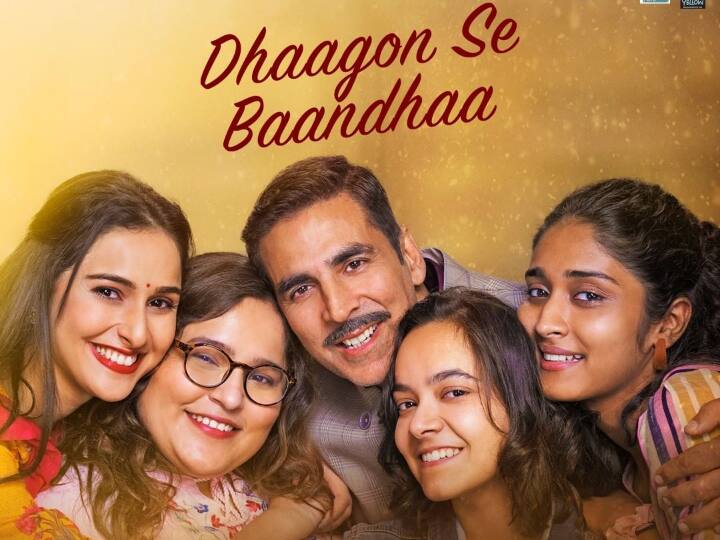 Raksha Bandhan
drama family movie
the director: Aanand L. Rai
artist: Akshay Kumar, Bhumi Pednekar, Sadia Khatib, Sahajmin Kaur, Deepika Khanna, Smriti Shrikant
Raksha Bandhan Movie Review: My mother says that life is like golgappe. Even if the stomach is full but the mind does not fill. You will think that how the dialogue of Laal Singh Chaddha is in the review of Raksha Bandhan, then in Lal Singh Chaddha where Aamir eats golgappas in the train, then Akshay Chandni in Raksha Bandhan They sell gol gappas in the square. So how are these gol gappas of Akshay.
Story…
This story is Akshay Kumar, who lives in Chandni Chowk, ie Lal Kedarnath runs a chaat shop. Kedarnath has four sisters and he is worried about their marriage and dowry given in marriage. What does Kedarnath do for these marriages? Anand Rai has shown this story in a very simple way. The story is so simple that you will feel that you have heard it many times but the way it is told touches the heart and leaves tears in the eyes.
Acting…
Akshay Kumar has done an amazing job. Initially you think that he is overacting, but then it turns out that this character is like this. Akshay brings tears to your eyes. Sadia Khateeb, Sahejmeen Kaur (Sahejmeen) in the role of Akshay's sisters kaur), Deepika Khanna, Smriti Srikanth have done a wonderful job. The bond between brother and sisters is tremendous. You will definitely remember the memory of your siblings and the moments spent with them. Bhumi Pednekar had a challenge to prove herself between Akshay and Sisters, but Bhumi, as always, showed why she is a great actress.
This film gives a strong message in an entertaining way. Even though this message is old, but perhaps it has not reached everyone now and should be reached through this film. When you go out after watching a movie, you bring something. A message along with the faces of Akshay & Sisters who will keep swirling before your eyes. Anand Rai is an amazing storyteller. He is an expert in making family films. This has been proved again. This film has got a U certificate and you can watch it with family very comfortably.
Himanshu Sharma and Kanika Dhillon have written the film wonderfully. Dialogues make you laugh and entertain a lot. The music of the film is also good and fits the pace of the film. The film is of 1 hour 50 minutes and progresses very fast without giving useless knowledge and this is a big master stroke. If you want to watch a neat and clean entertaining film, then definitely watch Raksha Bandhan.
Rating – 4 out of 5 stars
Also read: Laal Singh Chaddha Review: Aamir Khan has again shown why he is a genius… this story will make you cry