Priyanka Chopra Daughter Malti Photo Actress First Time Revealed Baby Face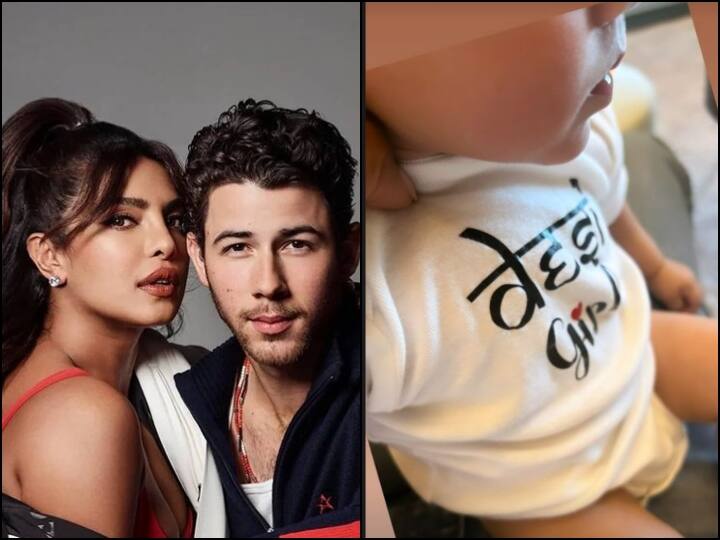 Priyanka Chopra Daughter Malti Photo: Actress Priyanka Chopra, who has made her mark from Bollywood to Hollywood, is often in the headlines for her personal life. In January this year, she became the mother of a daughter, after which she remains in the limelight for her baby and the reason for this is her daughter's face.
In fact, ever since Priyanka became a mother, her fans are quite eager to see her daughter's face. However, now the actress has revealed the face of her daughter.
Priyanka Chopra shared photo
It is worth noting that Priyanka Chopra's daughter's name is 'Malti Marie Chopra Jonas', whose face has now been exposed. Priyanka Chopra has shared a photo of Malti on her Instagram story, in which she is looking very cute.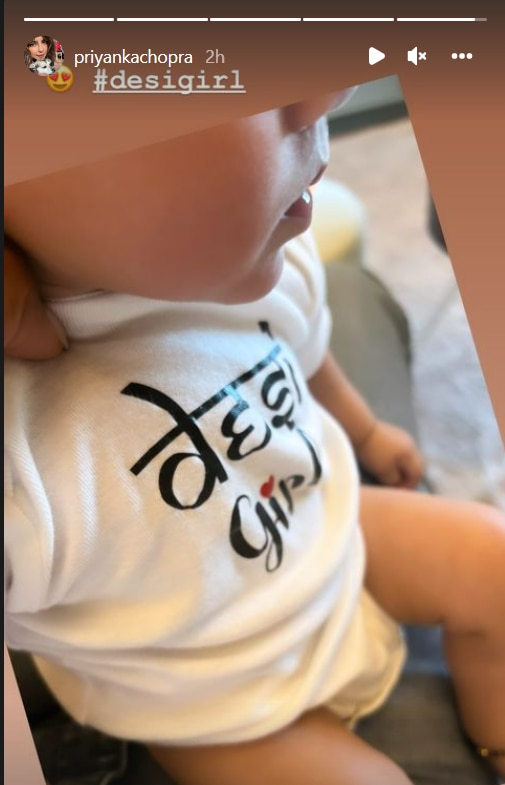 In the picture shared by Priyanka, Malti is seen sitting. And she is wearing a white color T-shirt which has 'Desi Girl' written on it. While giving a caption on the photo, Priyanka has described Malti as a 'desi girl'.
Full face not revealed
Even through this picture, Priyanka has not revealed the full face of the daughter. In the photo that surfaced, only half of Malti's face is showing, but seeing this, it is known that she is quite cute.
Priyanka shared the photo on Mother's Day too
While sharing a photo on social media on the occasion of Mother's Day, Priyanka Chopra introduced Malti to her fans, but she did not show her face at that time. However, now Malti's half face has been revealed with this latest photo. Now it has to be seen when the fans get to see their full photo.
read this also-
Raksha Bandhan Review: Akshay Kumar's 'Raksha Bandhan' gives a strong message, the story of the film will make you cry
Koffee With Karan 7: Sonam Kapoor said such a thing on Arjun Kapoor-Malaika Arora relationship, the actor became emotional