Preity Zinta On 21 Years Of Film Dil Chahta Hai Actress Shares Video Of Her With Aamir Khan Flight Scene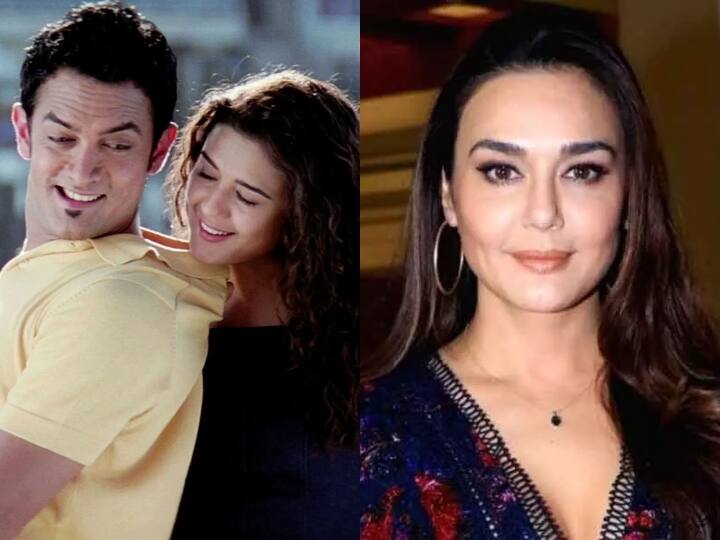 Preity Zinta On 21 Years Of Dil Chahta Hai: Bollywood actress Preity Zinta has given many great films in her film career. She has been signing any project only after much deliberation. In such a situation, now the actress has revealed the name of her film which is closest to her heart. The name of that movie is 'Dil Chahta Hai'.
Actually, the release of the film Dil Chahta Hai has recently completed 21 years. In this film, Preeti played the character of Shalini, which was well-liked by the audience. Now the actress has refreshed her memories related to the film. He has shared a video, which is during a flight scene of the film. In this, Aamir Khan and Preeti are traveling together to Sydney. However, both of them are talking to each other like two unknown persons and this is the beginning of their friendship in the film.


Later Preeti appears in the role of Aamir Khan's love interest. Sharing this video, Preity Zinta has told the film closest to her heart. Let us inform that this film was based on the story of three friends, not heroine. Saif Ali Khan, Aamir Khan and Akshaye Khanna were in the lead roles in the film. At the same time, Preity Zinta, Sonali Kulkarni and Dimple Kapadia also played important roles in the film.
Farhan Akhtar made his debut as a director with this film. From film making to every cast of this film, Farhan Akhtar had worked hard. He had said in a conversation for Dimple Kapadia and Preity Zinta that if both of them were not ready for the film, then the film might not have been made, because Tara's character was written for Dimple Kapadia and Shalini's character. No other actress fits the role. Made 21 years ago, this film is liked by the audience even today because of its story, music and great filming.
Also read- 'Anupama' and Akshay Kumar's relationship is 30 years old, Rupali Gangly remembers first meeting with 'Raksha Bandhan' star
'Mika Di Voti' fame Neet Mahal had to wear toilet paper heavy, trollers said this about Urfi Javed