Laal Singh Chaddha Review Know About Kareena Kapoor And Aamir Khan Movie Story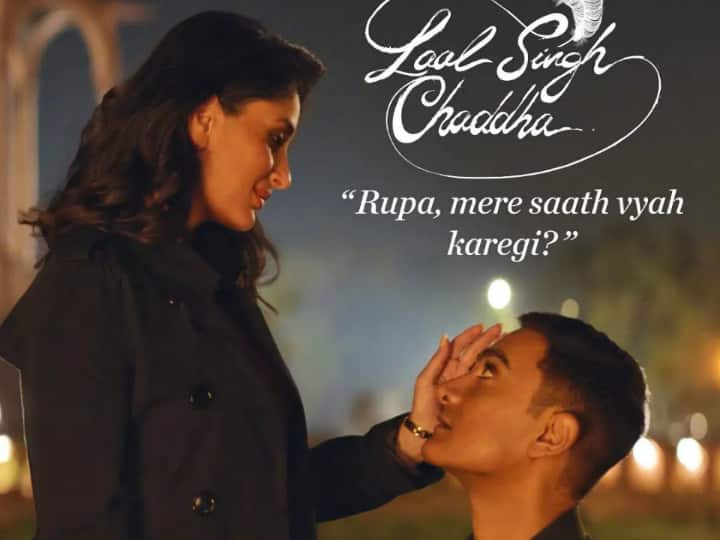 Lal Singh Chaddha
Romance-Comedy- Drama-War
the director: Advait Chandan
artist: Aamir Khan, Kareena Kapoor Khan, Mona Singh, Naga Chaitanya
Laal Singh Chaddha Review: Aamir Khan comes in 3-4 years and when he comes, he does wonders… This time the atmosphere is a bit negative about Laal Singh Chaddha. The film is a remake of Hollywood film Forrest Gump and not because of this there is a demand for boycott of the film for some other reason, but if you love cinema then do not boycott this film.
Story…
Lal Singh Chaddha is unable to walk since childhood and lacks understanding. He learns to walk. He also learns to run, but his understanding is still low, but still he does wonders in life. Joins the army and does a lot of things that inspire you and teach you a lot. If he loves, he does it sincerely, but can he get his love? To see this, you must definitely watch Lal Singh Chaddha.
Acting…
Aamir Khan's acting may not be reviewed, but after the trailer of the film came out, many things happened that Aamir is copying his own films, but you will not feel like seeing Lal Singh Chaddha. You will fall in love with Aamir. The answer will also be found on how the gol gappas came in the train. Aamir is in every frame. His journey from childhood to middle age is shown in a wonderful way. The younger Aamir Khan has also acted wonderfully and the elder one is amazing. Kareena Kapoor's work is good, although her role should have been a little less. Naga Chaitanya takes away your heart. This army soldier wants to do business of tights and vest and his method of planning wins your heart. Mona Singh's work in the character of Aamir's mother is good. Manav Bij's work in the character of Mohammad Paji is also good and Shahrukh Khan's guest appearance wins hearts. Overall this film is great in terms of acting.
Atul Kulkarni has written the story of the film and has written it brilliantly. The first half of the film is very amazing. Your eyes are moist at times. You laugh too…cry too…be surprised too…the second half is a bit slow and it seems that the angle of love story could have been lengthened and shortened, but this love story is of Lal Ki It is a very important part of life. The music of the film is good and takes the pace of the film forward. Boycott of Aamir's film is being demanded loudly, but those who talk about boycott should also see this film first because good cinema must get good treatment.
Rating – 4 out of 5 stars
Laal Singh Chaddha: Aamir Kareena's film finally reached theaters, people gave some such reactions after seeing
Dil Chahta Hai: Preity Zinta tells the film close to her heart, remembers this after 21 years of release