Kaun Banega Crorepati 14 Contestant Shruti Daga Won 50 Lakh Rupees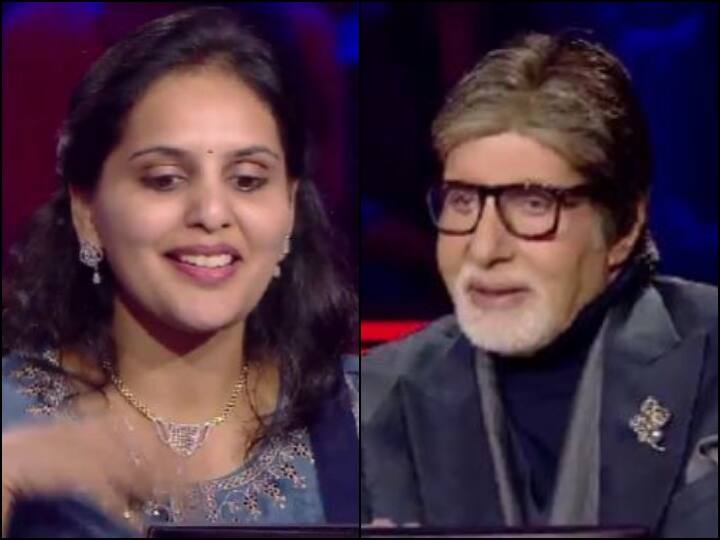 Kaun Banega Crorepati 14 Latest Update: In the Amitabh Bachchan starrer quiz show 'Kaun Banega Crorepati 14', the contestants are winning lakhs of rupees with their talent and knowledge. KBC 14 has always been a show that has given the eligible contestants across the country a chance to win lakhs of rupees. In the past, Contestant Dulichand had won 50 lakh rupees and now Contestant Shruti Daga has won 50 lakh rupees. Let us tell you that, by answering which question she has reached here.
On August 10, 2022, in the episode of KBC 14, Samit Sharma, a resident of Mumbai, sat on the hotseat. Samit is a copywriter by profession, who works in an ad agency. Samit Sharma may have started well, but could not take much money home. By giving a wrong answer to the question of 3 lakh 20 thousand rupees, he got only 10 thousand rupees in his hands. After the committee, Shruti Daga, a resident of Kolkata, sat on the hotseat and showed her talent.
50 lakh rupees question
Shruti Daga answered all the questions well. However, when she was asked about Rs 50 lakh, she was stunned. He had only one lifeline left. Shruti Daga was asked, "Which institute has developed and manages the National Digital Library of India?" Four options were given for this. First- Indian Institute of Science, second- Indian Institute of Technology Kharagpur, third- Jawaharlal Nehru University or fourth- APJ Abdul Kalam Technical University.
Answering without a lifeline?
It was not easy for Shruti Daga to answer this difficult question. He had only one lifeline left and called his college junior who is preparing for civil services. However, he also proved unable to answer this question. Even after this, Shruti does not give up and taking the risk, takes the name of the second ie Indian Institute of Technology Kharagpur. This is the correct answer and their risk taking proves to be successful. After this answer, she wins 50 lakh rupees.
Shruti will be seen answering the question of Rs 75 lakh on 11 August 2022. It has to be seen whether she becomes the first contestant of this season to win Rs 75 lakh or not.
read also
'Anupama' and Akshay Kumar's relationship is 30 years old, Rupali Gangly remembers first meeting with 'Raksha Bandhan' star
'Mika Di Voti' fame Neet Mahal had to wear toilet paper heavy, trollers said this about Urfi Javed