Daily Quordle 199 Answer for August 11: Let go of the gloom! Check Quordle hints and clues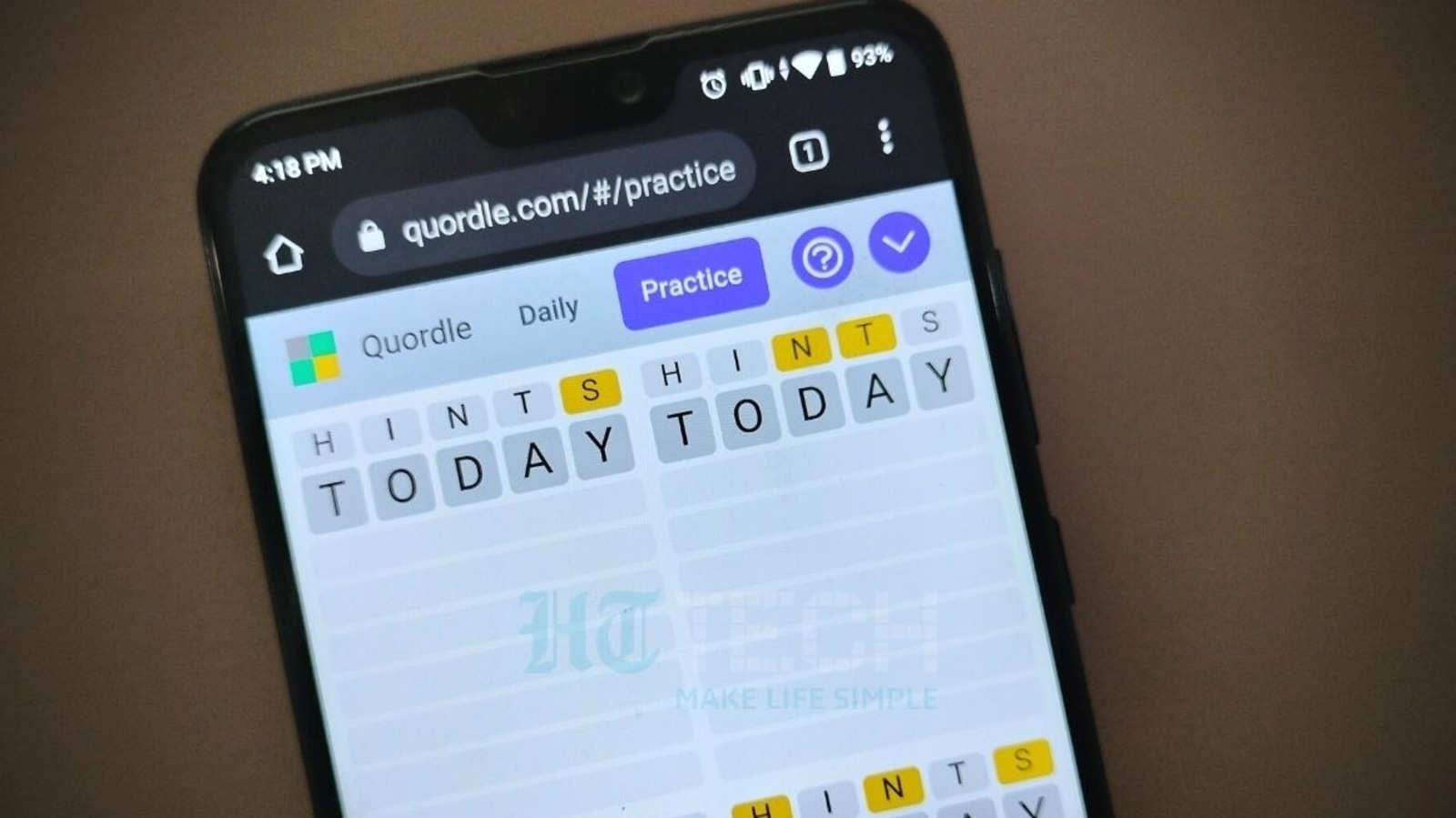 Daily Quordle 199 Answer for August 11: It's another puzzle with letters repeated all over. It will be difficult to solve, which is why you should check these Quordle hints, clues and solutions.
Daily Quordle 199 Answer for August 11: It's the game's 199th puzzle and very soon Quordle will reach its 200th puzzle milestone. When the game first came out, it was part of a large number of games that were all inspired by Wordle and gave it a unique twist. From thematic Wordles like Taylordle and Lordle of the rings to games that take the format to numbers like Nerdle, geography like Worldle and more. There was also a group of games that kept increasing the difficulty with 2, 4 or even 8 words to be solved at the same time and Quordle was part of this group. But looking back, it's surprising how Quordle was the only one to survive and thrive for so long. It really discovered the winning formula. And it's time for you to discover yours too. Check out these Quordle hints and clues to learn how to solve this difficult puzzle. And if you need more help, just scroll down for the solution.
Quordle 199 hints for August 11th
We present another tricky puzzle, today come three words with repeated letters. The words themselves are very common and only a few less common letters have been used, so the focus should be on finding the repeating letters. We recommend using a vowel-heavy initial word.
Quordle 199 clues for August 11
1. Today's words start with the letters B, C, P and S.
2. The words end in T, Y, Y and K.
3. Word 1 clue – a soft flat round hat
4. Word 2 clue – intentionally hurtful in someone's comments; hateful
5. Word 3 clue – swollen to a size slightly larger than normal
6. Word 4 Clue – Courage and Determination
These are your clues. And if you pay close attention, we've also revealed a few unusual letters. Now think about this for a moment and give the game your best try. And if you need more help, check out the solution below.
Quordle 199 answer for August 11th
SPOILER ALERT. If you don't want the answer to today's Quordle, don't read on. You have been warned.
The four words in today's Quordle are:
1. BERET
2. CATTY
3. PUFFY
4. SPUNK
Be sure to come back tomorrow to get hints and clues for the 200th puzzle.