Vidya Balan On Giving Credit To Akshay Kumar For Film Mission Mangal Actress On Women Discrimination | Vidya Balan On Women Discrimination: Vidya Balan spoke on discrimination in Bollywood regarding women, said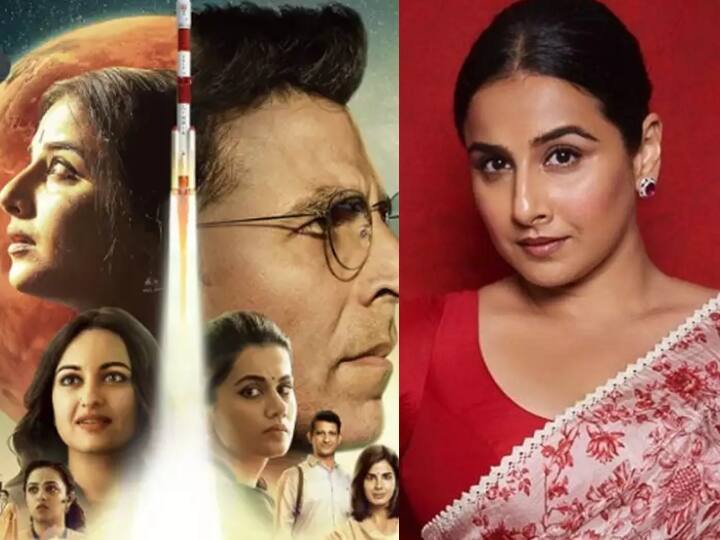 Vidya Balan On Mission Mangal As Akshay's Film: Women Centric or Woman Centric Film.. This word has been part of the Bollywood industry for many years. For a long time, films with strong female characters are being seen. However, as the female lead in films with Hero like Aura making a splash at the box office, it has come into trend only a few years back. Vidya Balan has been the poster girl of such female lead films. Breaking all stereotypes of Bollywood's hero-centric, she has carried many films on her shoulders, but these days she is upset that heroines are not given credit despite having female lead films.
In fact, during a recent conversation, Vidya Balan gave the example of the film Mission Mangal in the year 2019 and said that the film did good business but all the credit for the film was given only to Akshay Kumar. Kumar). Vidya Balan said, 'Someone was talking to me about my last hit film, but, he did not mention the film 'Mission Mangal'. He said, 'That's Akshay Kumar…' I said, 'Didn't you see me and the other four female actors in the film?'
According to the actress, the story of the film was not told only by Akshay Kumar. It was not just Akshay's film. For information, let us tell you that apart from Vidya Balan and Akshay Kumar in the film Mission Mangal, Taapsee Pannu, Nitya Menon, Sonakshi Sinha, Kirti Kulhari and Sharman Joshi were also seen.
Vidya spoke on Alia's Gangubai
Vidya Balan said that 'Kovid has become an easy excuse for people to say that now female lead films will not play in theatres. People do not realize that there is no male lead role in Gangubai Kathiawadi. This is Alia Bhatt's film and it did better than all the male hero films. But, no one applies that much logic, it is very disappointing.
Talking about the upcoming film of the actress, she will soon be seen in 'Niyat'. Recently Vidya has returned from London after completing the shooting of the film.
Also read- Alia Pregnancy: Alia Bhatt is going to become a mother at the peak of career, Kareena Kapoor made a big statement about her sister-in-law
Case To Banta Hai: Does Abhishek Bachchan steal things from the sets of the film? The actor told that a big thing was stolen from the set of 'Guru'