Samsung launches Galaxy Z Flip 4 with promise of great camera performance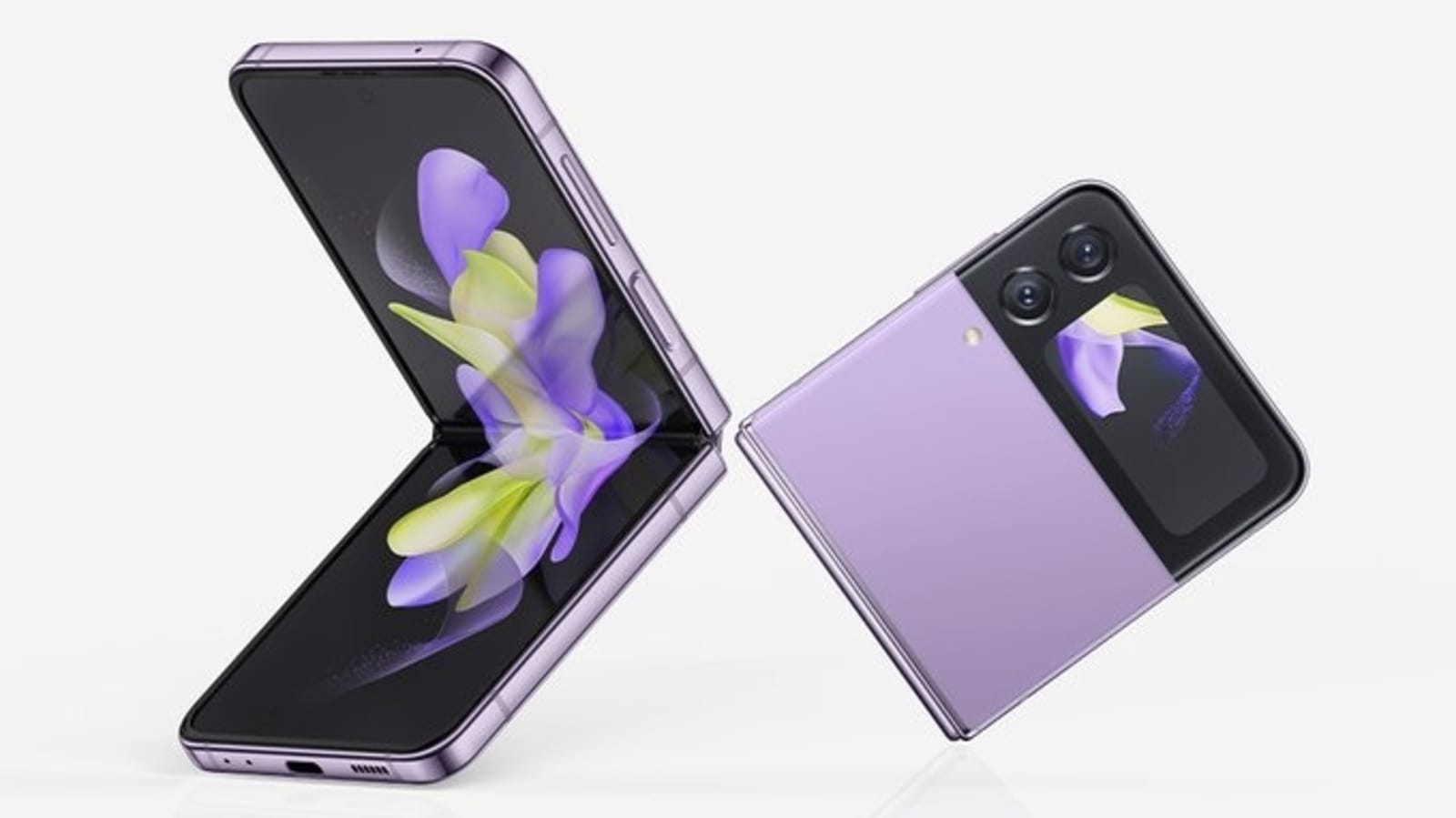 Samsung Galaxy Z Flip 4 has been launched in several colors including Bora Purple, Pink Gold and more. Here's everything Samsung has revealed about the phone.
Samsung launched the Galaxy Z Flip 4 on Wednesday, August 10 during the Galaxy Unpacked Event. The Galaxy Z Flip 4 features customizable form factors, customized experiences, and enhanced performance, according to the company. "Galaxy Z Flip 4 builds on the success of Samsung's iconic form factor and adds key features, including an enhanced camera experience, a larger battery and extensive customization options, while preserving the ultra-compact design," the company said. Here's everything Samsung has revealed about its latest launch: the Samsung Galaxy Z Flip 4.
The Galaxy Z Flip 4 comes with a compact clamshell design. Users can record hands-free video or capture full group selfies from different angles by partially folding the Z Flip 4 to activate FlexCam. These can even be viewed through users' favorite apps such as Instagram, WhatsApp, and Facebook.
Also read: Galaxy Z Flip 4 vs Galaxy Z Flip 3: Know the difference
You can also take high-quality selfies from the cover screen by using the main camera with the improved Quick Shot. You can even start high-quality video recording in Quick Shot mode and then switch to Flex mode to continue recording hands-free without stopping the video.
The users can now take selfies in portrait mode and preview in actual photo ratio when using Quick Shot. With an improved camera equipped with a 65 percent brighter sensor powered by the Snapdragon 8+ Gen 1 mobile platform, photos and videos are sharper and more stable.
"Z Flip 4 is built to be truly hands-free — do more without ever opening the phone. Make calls, answer texts, unlock the car, and even control the SmartThings Scene widget, all from the Cover Screen," the company said. know.
Galaxy Z Flip 4 can record, watch and connect between charges for longer with the extended battery of 3,700 mAh. It also gets Super Fast Charging, which can now be charged to 50 percent in about 30 minutes.
Also read: Samsung Galaxy Buds 2 Pro launched during the Galaxy Unpacked event
"With the slimmer hinge, straight edges, contrasting blurry back glass and shiny metal frames, the design is our most refined yet. The users can fully customize the Z Flip4 inside and out, with Galaxy themes on both the cover and main screen to complement their style with custom fonts, icons and designs. In addition, users can create their own Cover Screen with new clock designs and backgrounds in various formats, such as images, GIFs and even video," de comoany added.
Availability Samsung Galaxy Z Flip 4
Galaxy Z Flip 4 is available in several color options: Bora Purple and Graphite, Pink Gold and Blue. The expanded Galaxy Z Flip 4 Bespoke Edition is now available in 28 countries worldwide and offers glass colors and frame options that provide 75 combinations to choose from, allowing customers to fully control the look of their device.
Samsung also offers Bespoke Upgrade Care for Galaxy Z Flip 4 Bespoke Edition users, so they can change the color of their device whenever they want.
The Galaxy Z Flip 4 will be available for pre-order starting today August 10 and generally available in select countries starting August 26. According to Samsung, customers who pre-order the Galaxy Z Flip4 or Galaxy Z Fold4 will receive a free year of Samsung Care+, which offers protection against drops or cracked screens with expert support from Samsung in 51 countries.