Samsung Galaxy Z Fold 4 vs Fold 3: Check out what's new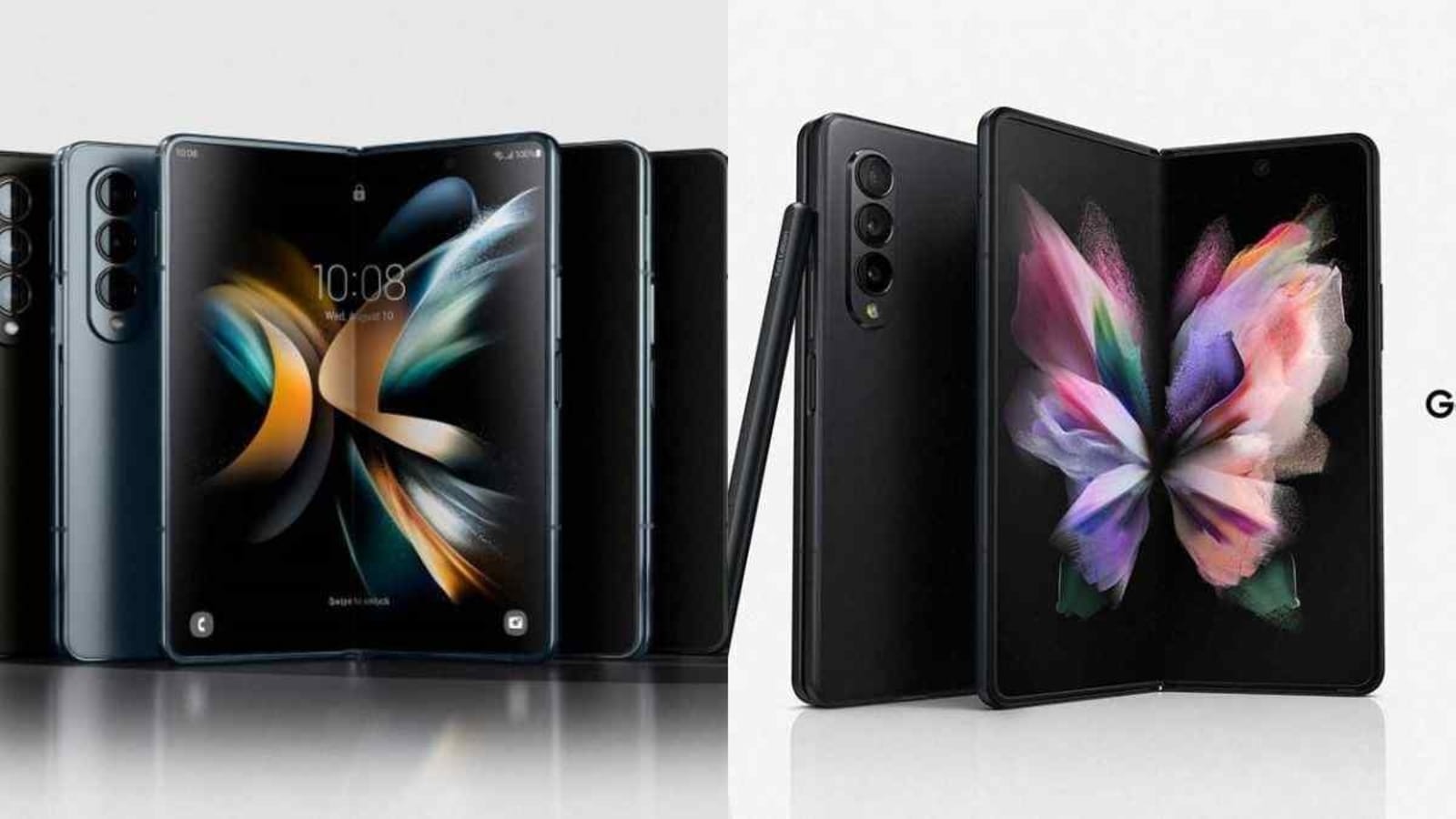 Samsung Galaxy Z Fold 4 has arrived with some subtle improvements over its predecessor Fold 3. Know what's actually new on the Z Fold 4.
Samsung has finally unveiled its Galaxy Z series foldable smartphones today at the Unpacked event. Samsung Galaxy Z Fold 4 and Galaxy Z Flip 4 launched today. Previous Z series phones had impressed us with premium features and looks and the new handsets have done just that. From less visible creases to more powerful chipset, check out what's really new about the Z Fold 4.
Galaxy Z Fold 3 vs Galaxy Z Fold 4: Design
The Fold 4 is very similar to its predecessor, but with a few subtle changes. The Fold 4's slimmed-down hinge and thinner bezels make it look more refined than the Fold 3.
Furthermore, Fold 4 has arrived with a wider aspect ratio than Fold 3. The outer screen of the former has a ratio of 23.1:9, which is wider than Fold 3's 24.5:9, and the inner screen has a ratio of from 21.6. :18.
Galaxy Z Fold 3 vs Galaxy Z Fold 4: Processors and Performance
Galaxy Z Fold 4 is equipped with a more powerful Snapdragon 8 Gen1+ processor compared to the Fold 3 as it has a Snapdragon 888 chip. However, the storage used in the new model is UFS 3.1
In addition, Z Fold 4 comes with Android 12L on board, a special version of Android made for larger screens. Apart from this, the new Galaxy Z Fold 4 has arrived with a coolest new software feature "swipe for split screen", which makes multitasking easier.
On the front of the camera, the Fold 4 includes a 50MP main camera, a 12MP ultra-wide angle lens, and a 10MP 3X telephoto lens, which is a slight change from the triple camera system on the Fold 3, which features a 2X zoom camera and a 12MP main camera. shooter.