Rupali Ganguly And Rakhi Sawant Dirty Fight In Bigg Boss 1 The Reason Is Ravi Kishan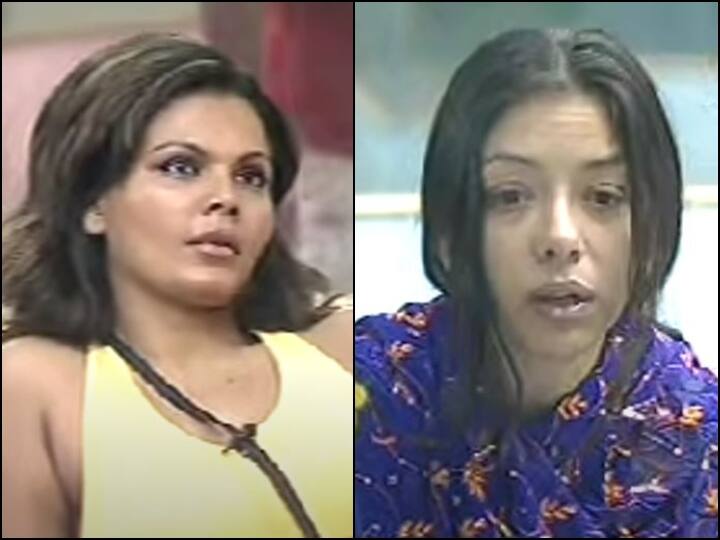 Rupali Ganguly And Rakhi Sawant Fight: TV actress Rupali Ganguly is the most expensive actress in the industry today. He gained a lot of popularity from 'Anupamaa'. He worked in many films and TV serials. However, he got his real identity from (Bigg Boss). Rupali Ganguly became a part of 'Bigg Boss 1'. Rakhi Sawant also appeared in this show. Both had a very good friendship in the show, but once there was a very bad fight between them.
Rupali Ganguly was upset with the news of linkup with Ravi Kishan
Actually, when Rupali Ganguly came in 'Bigg Boss', then because of her crying over everything, other contestants used to call her 'Cry Baby'. Rupali's stay in BB House became even more difficult when Rakhi Sawant associated her name with Bhojpuri star Ravi Kishan. Rupali and Ravi Kishan were good friends. People used to misinterpret the relationship between Ravi and Rupali.
Rupali Ganguly and Rakhi Sawant fight
Like other contestants, Rakhi Sawant also used to enjoy Rupali Ganguly. Rupali was tired of hearing all this for a long time and one day all her anger went down on Rakhi. Although the relationship between them used to be very good in the initial episodes, but gradually the feeling of hatred started increasing in them. During the finale of the show, Rupali was not comfortable co-ordinating with her co-contestant but it was Rakhi who tried to be friendly with her and then they got into a bad fight. Rupali had told Rakhi very badly, which everyone was surprised to see.
Rupali told Rakhi a 'third grade actress'
According to a report in 'India Forums', a friend of Rupali had said about this fight, "Rupali was very upset with Rakhi because of the link-up with Ravi, as Rakhi started the gossip of their relationship. Was." Rupali also said in the interview that she was fed up with Rakhi Sawant's attitude. Rupali had also talked about never talking to Rakhi by calling her a 'third grade actress'.
read also
Why do the stars of 'Taarak Mehta…' have to sign exclusive contracts? Asit Modi told this big reason
When Rubina Dilaik went into depression due to breakup, the actress started thinking of suicide