For Reusing To Obey Her Orders During Emergency Kishore Kumar Was Banned By Indira Gandhi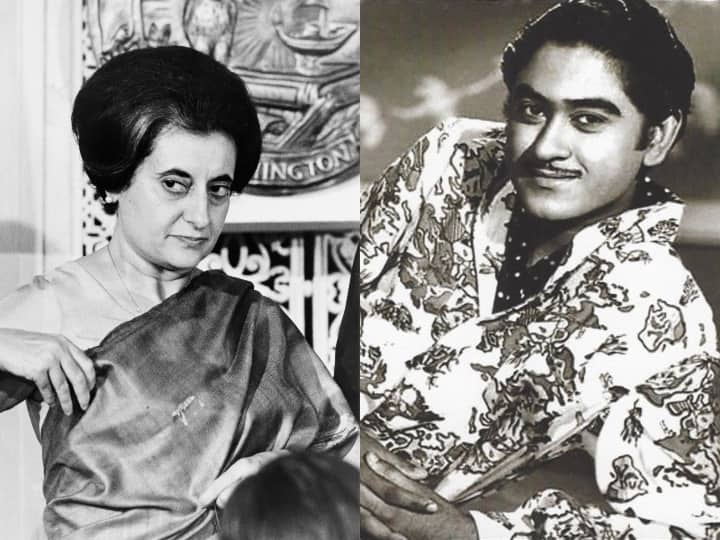 Kishore Kumar was banned by Indira Gandhi: Kishore Kumar, whose voice went deep into the soul and turned the heart into a cotton ball. There are hundreds of songs like 'O Mere Dil Ke Chain, to Hum Tumse Pyaar Kitna' which can be listened to at any moment of the day. It is the magic of Kishore Kumar's voice that remains the heartbeat of the youth even in this era of chatting and texting. Kishore Kumar was as famous for his voice as he was famous for his stories. So let us tell you the story of his courage when he refused to sing a song for the then Prime Minister Indira Gandhi.
Indira Gandhi was denied
1975 was the period of Emergency, Indira Gandhi made a twenty-point program regarding her policies and made Vidya Charan Shukla the Information Minister for its promotion. Vidyachara had good relations with many film people in Mumbai and at the same time Vidya Charan knew the power of films. Now Vidyacharan wanted Indira Gandhi and her twenty point program to be glorified through songs. That's why he sent some officers of the Ministry of Information to Mumbai to meet Kishore Kumar. The officer met Kishore Kumar and told him what kind of song he wanted to sing. On this, Kishore abused those officers and drove them away. This was not the first time that he had refused to work for the Congress, before Kishore Kumar was asked to sing at a Youth Congress rally in Bombay. And he flatly refused.
Kishore Kumar's songs were banned
This attitude of Kishore Kumar was not liked by the officials of the Ministry of Information and Broadcasting and they decided to teach Kishore Kumar a lesson. The Information Ministry issued a written order banning the broadcast of all songs sung by Kishore Kumar on All India Radio and Doordarshan as a punishment for this crime. Apart from this, it was also ordered that the sale of gramophone records of Kishore Kumar's songs should be banned.
bureaucratic misconception
The bureaucracy felt that his move would create fear in the film industry and the protest would stop. Although to some extent he was right. Some of the artists accepted all his words out of fear, but there were courageous ones like Kishore Kumar who strongly opposed Indira's government.
did not settle with the recoveries
Dev Anand, Vijay Anand, Rajkumar, V Shantaram, Uttam Kumar and Satyajit Ray refused to bow down. Even Satyajit Ray turned down Indira Gandhi's offer to direct a film on Jawaharlal Nehru. This was a period when there was no platform like social media, artists had less access to the public. Still, a handful of artists did not compromise with their charges and the first name of such artists was Kishore Kumar.
read this also-
When Sharad Malhotra broke his silence on the breakup with Divyanka Tripathi, he had said this about the relationship
Dheeraj Dhooper Baby Boy: 'Kundali Bhagya' fame Dheeraj Dhoopar's house echoed, wife Vinny gave birth to a son