Comedian Raju Srivastav Under Going In Angioplasty Treatment In Aiims, Read Here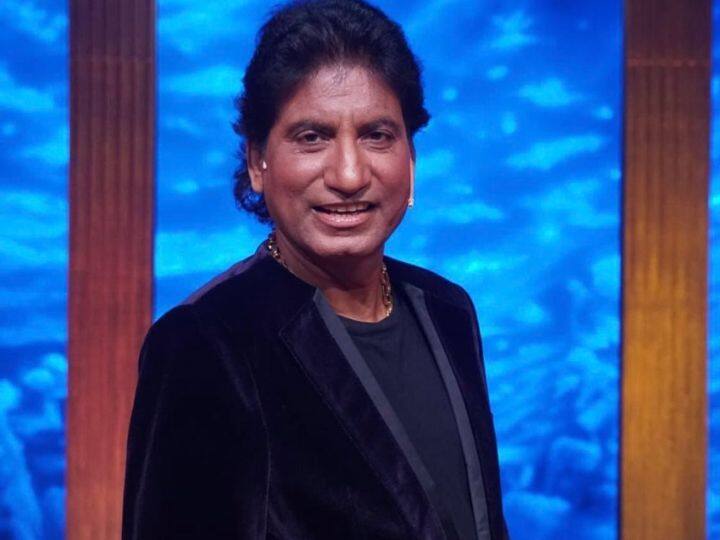 Raju Srivastav Health Update Now: The King of Comedy Raju Srivastav has suffered a heart attack on Wednesday. After this, Raju Srivastava has been admitted to AIIMS Hospital in Delhi, where Raju Srivastava's treatment is going on. Now big news is coming about Raju Srivastava's health update. On the basis of which Comedin Raju's angioplasty surgery has been done, which is for heart-related disease. However, many fans including many celebs are praying for the recovery of Raju Srivastava.
Heart attack while working out
Significantly, on Wednesday, Raju Srivastava was staying in a hotel near South Delhi. At the same time, Raju Srivastava came to do workouts at Cult Gym in South Delhi. Under which, while working out on the treadmill, Raju Srivastava suddenly fell on the ground and fainted. After that, comedian Raju Srivastava was admitted to AIIMS, where doctors told that he had suffered a heart attack. Meanwhile, Raju Srivastava has undergone an angioplasty operation during the ongoing treatment at AIIMS, after which his condition is currently said to be out of danger. However, seeing this situation of Raju Srivastava, his fans have become very disappointed and God is praying for his speedy recovery.
doctors will give final update
Meanwhile, it is too early to say anything about the latest health update of Raju Srivastav. It is being told that after sometime in the evening the doctors themselves will give a final update on the health of Sartaj Raju Srivastava of comedy. Earlier, Raju Srivastava's friend and comedian Sunil Pal told about his condition and said that he is out of danger now. But after the angioplasty surgery, an update on how Raju is doing is mandatory. Let us tell you that at present, Raju Srivastava is going to stay in the hospital for a few days.
Bhojpuri News: Monalisa charges so much money for a film, will be stunned to hear the amount
Giorgia Andriani Pics: Arbaaz Khan's girlfriend will not move away from these pictures of Georgia, you will be crazy after seeing