Chandani Singh And Pawan Singh Patar Piya Re Song Loved By Fans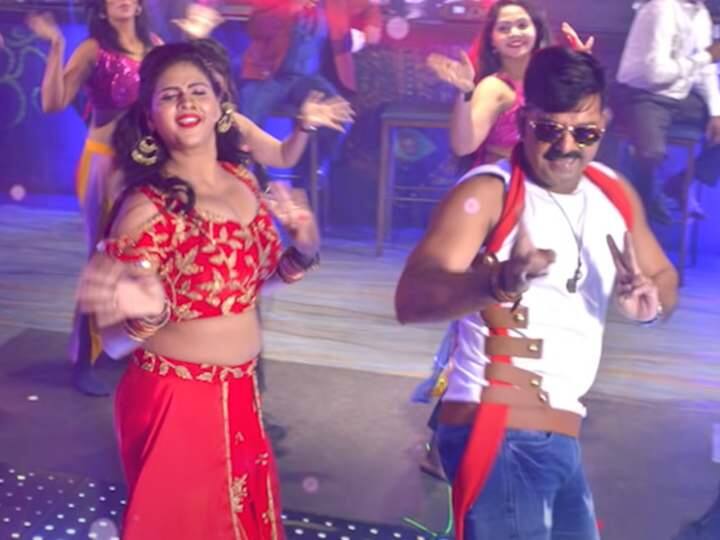 Pawan Singh Bhojpuri New Song: Megastar Pawan Singh of Bhojpuri world is not interested in any identity today. Pawan Singh's songs and films are always dominated in Bhojpuri cinema. It is known to all that Pawan Singh's pair is very good with Akshara Singh, but since the distance between these two is big, Pawan Singh is seen romancing in the music video with the upcoming Bhojpuri actress. are coming. For the past many days, a song of Pawan Singh is making a lot of noise. This song was released 7 months ago on Entertainment Rangeela. Pawan Singh is seen with actress Chandni Singh in the song going viral. Millions of viewers are searching and watching the video to see the chemistry of these two.
The title of Pawan Singh's song is Pattar Piya Re. This song is from the movie Boss. Pawan Singh and Chandni Singh are seen dancing on the beat of DJ. At this time, Kajal Raghavani and Mahesh Manjrekar are also seen along with Pawan Singh's Chand Singh. Now imagine when the star cast is bang on, the film was bound to be a super duper hit.
This song of Pawan Singh is going to cross the 10 million mark soon, breaking the record of views. At present, 9.5 million views are being seen on this song. Lyrics of Pawan Singh's song are written by Sumit. So right there the music has been given by Chhote Baba. This song has climbed on the lips of the fans and every other person is seen dancing on this song.
Liger Promotion: Ramya Krishnan joins hands with Vijay Deverakonda-Ananya Pandey to promote the film, photos viral
Sunny Leone Pics: Stunning look of Sunny Leone in short dress, the smile on her face will win your heart too!