Urfi Javed Allegations On Chahat Khanna In Her Latest Video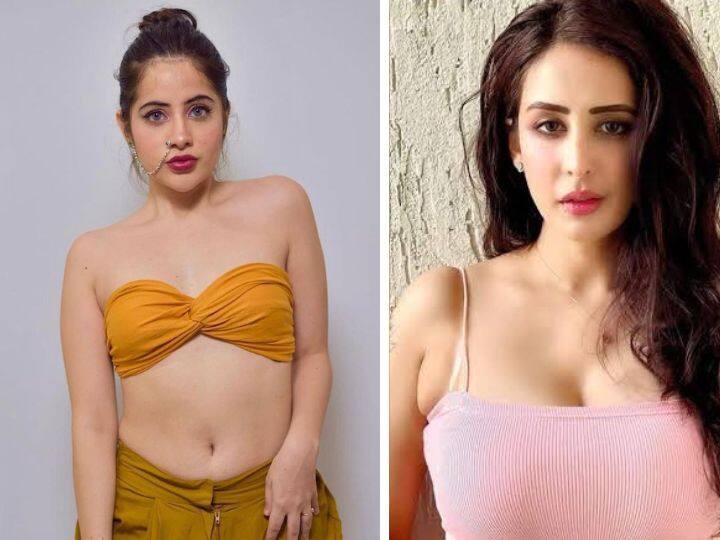 Urfi Javed Chahat Khanna Cat Fight: The series of catfight between famous actress and model Urfi Javed and Chahat Khanna is not taking its name to stop. During this, the round of allegations between the two actresses has also started. Recently, Urfi Javed has shared a video on social media, under which Urfi has made many serious allegations targeting Chahat Khanna.
Urfi again targeted Chahat
It is worth noting that in the past, a video of Urfi Javed in a yellow dress had surfaced. After this, Chahat Khanna called Urfi very bad about her fashion sense. However, after this, Urfi also retaliated on Chahat. But recently Urfi Javed has shared a video on his official Instagram handle. In this video, Urfi is wearing the same dress, due to which her dispute with Chahat started. In the caption of this video, Urfi Javed has made many serious allegations targeting Chahat Khanna. Under which Urfi has written that "What is the meaning of wearing clothes, Urfi? You have your own desires, man. According to the society, it is wrong to get divorced, to spend your ex-husband's money on your new boyfriend. But those who do do it." Now on this video of Urfi, surely some reaction from Chahat Khanna's side will definitely come out.


Urfi Javed is sick
It is known that Urfi Javed is admitted in the hospital these days. Urfi Javed's condition had deteriorated due to high fever from the past and he was admitted to the hospital. Whose information was also given by Urfi on his social media handle. Although now Urfi Javed's health is improving. But she has not been discharged from the hospital yet.
Urfi Javed Health Update: Urfi Javed has been ill for many days, had to be admitted to the hospital
When this TV actress had to be in the shop to avoid the fans, she was surprised to see the craze