Rashmika Mandanna And Vijay Deverakonda Are Dating?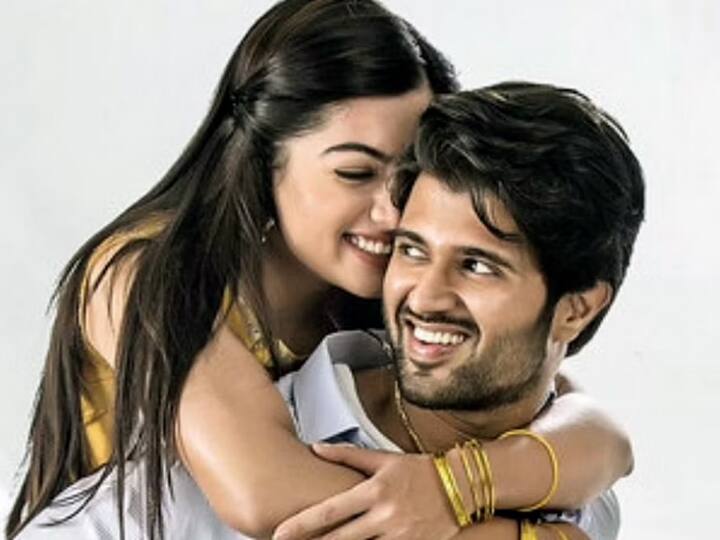 Rashmika Mandanna On Her Relationship Status: National crush Rashmika Mandanna and girl's heartthrob Vijay Deverakonda are dating each other? This is a question whose fans have been desperate to know the answer for a long time. This thing came into the limelight even more when Karan Johar directly asked Vijay about it during 'Koffee with Reason'. However, Vijay deferred the matter and said that both of us are friends. Neither Karan Johar nor his fans were satisfied with this answer of Vijay. This question remained the same. Now the same question was asked to Rashmika Mandanna, then it was asked to Vijay Deverakonda.
Recently, during an interview with Hindustan Times, when Rashmika was asked who she is dating, Rashmika said, "Sometimes I am such that hey man… I do five films in a year. But All you want to know from me right now is who I am dating? What is going on in your personal life. But I understand that we are actors and everyone wants to know about us."
Rashmika further said that I have been watching all this since the beginning of my career. Who am I dating or am I with? Actors live in limelight and you guys can talk about them. But when it comes to me, I would like to tell you guys not to jump to any conclusion until I myself confirm things to you guys.
When asked about herself and Vijay, Rashmika says that I saw those episodes and things. I liked her very much. But I also felt that these are just things and I don't think it is something that you should marry. Yes, it is okay that people are enjoying doing these things, then let them do it. Rashmika did not even confirm or deny her relationship with Deverakonda. Rashmika said that she confirms things only when it is about work. She does not want to talk about personal life.
Let us tell you that a few days ago, Ananya Pandey and Vijay Devarakonda had reached Karan Johar's show Koffee with Karan. In this episode, Vijay Deverakonda clarified that he and Rashmika are good friends. He had said that we have done two films together in the initial phase of our life. She is very sweet and we are really good friends. Talking about Rashmika's upcoming films, these days she is shooting for the film 'Animal' in Mumbai with Ranbir Kapoor. She is also dubbing for 'Goodboy'. Along with this, Rashmika is also working on Mission Manju, Vaaris and Vijay Thalapatti.
read this also:
OMG: Rupali Ganguly was seen traveling in public with her face hidden, no one could recognize 'Anupama'
Bahubali's 'Bhallaldev' deleted all the posts from Instagram, told the reason a few days ago