Ghum Hai Kisi Ke Pyar Meiin Get A Leap Virat Stuck With Two Wives Sai And Pakhi Having Separate Kids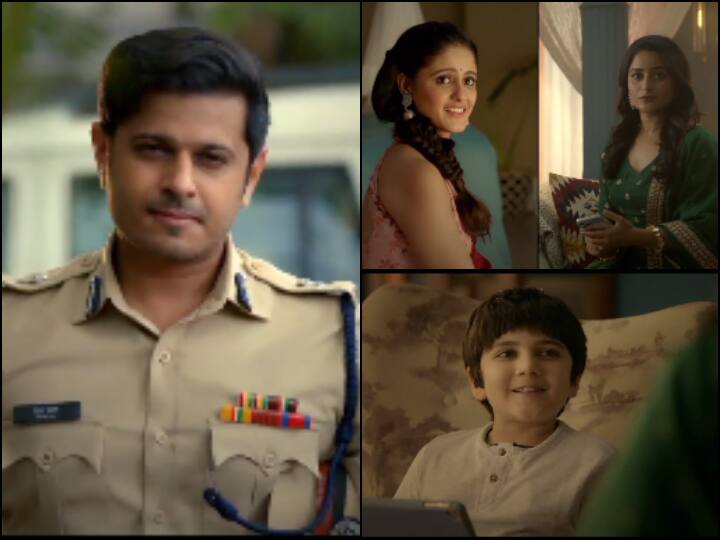 Ghum Hai Kisikey Pyaar Meiin New Promo: A new promo of Star Plus' popular TV show Gum Hai Kisikey Pyaar Mein (Ghum Hai Kisikey Pyaar Meiin) has been released. The show will show a new story after a leap of many years. In this story, now Sai and Pakhi will really play the role of Sautan. At the same time, Virat's life seems to be stuck between two wives and two children. The new Siyappa is about to start in the upcoming episode of Neil Bhatt and Ayesha Singh starrer show (Ghum Hai Kisikey Pyaar Meiin Upcoming Episode).
Leap was brought in the show when TRP fell
Actually, the surrogacy track running in the show Gum Hai Kisi Ke Pyaar Mein was not particularly liked by the audience. After the TRP of the show fell, the makers had to take a leap in the story. There was a tussle between Pakhi and Sai in the show for the last few days. The delivery of Pakhi was also done by Virat and Sai. Now a new promo of the show has been released. In this, the twins will now see both Pakhi and Sai being brought up separately.
Virat will be in a dilemma to balance between wife and children
In the promo, Sai has a daughter while Pakhi has a son. Both the children are waiting for the arrival of the father. Both the children have many requests to get them from their father. Pakhi and Sai are understanding the children in the role of mother. Virat returns home after buying the goods of his two children's choice. But which house should he go to first? On this question, he gets into thinking outside the door. In the upcoming episode of Gum Hai Kisi Ke Pyaar Mein, Pakhi and Sai will face each other for Virat. Virat will be in the tussle of reconciling both the children and the wives.


'Gum Hai Kisikey Pyaar Meiin' had become quite popular. Actress Ayesha Singh is playing the role of Sai in the show. Aishwarya Sharma is playing the character of Sai Ki Sautan Patralekha. Actor Neil Bhatt is in the role of Virat, while actress Kishori Shahane is winning everyone's heart on TV by becoming a Kaku. The children of Sai and Pakhi are going to enter the show soon.