Charu Asopa Said We Blocked Each Other Rajeev Sen Posted Old Picture Of Us | Charu Asopa, furious over the news of patchup, revealed many secrets, said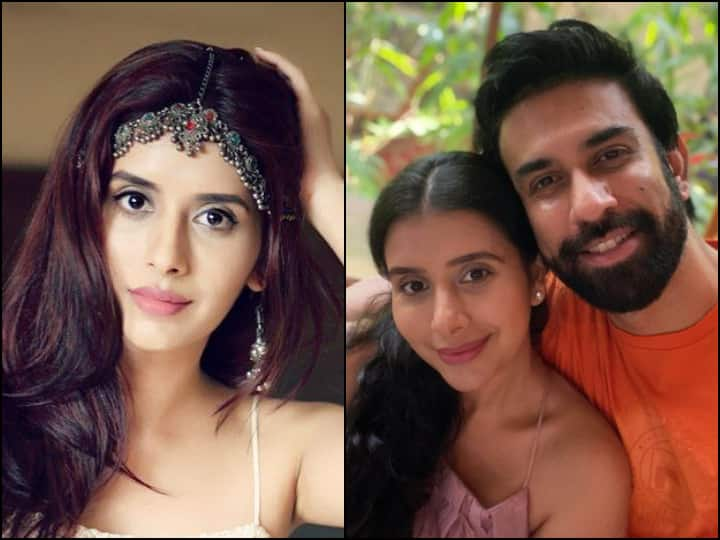 Charu Asopa With Rajeev Sen: A couple made up of a mix of TV and Bollywood is in special discussion these days. Sushmita Sen's brother Rajeev Sen and TV actress Charu Asopa are in controversy over their divorce. The actress has reacted to the uploading of a romantic photo by husband Rajeev Sen in a latest interview. In the past, the news of the couple's patch-up was flying. Rajeev had uploaded a romantic photo with Charu on Instagram, after which there was speculation about the patchup of both. Now Charu has given his reaction on this. Charu told that, both of us have blocked each other on social media. I don't know what and why they are uploading.
Charu and Rajeev have blocked each other
Charu talked about Rajiv's Instagram post in an interview to E-Times. He said that the accompanying photo that Rajiv Sen has just uploaded is old. And I don't know why he is uploading old romantic photos. I had no idea about the post because Rajiv and I have blocked each other on Instagram. I came to know about it when other people sent me screenshots of the post. I don't know why he posted the picture because a few days back, I sent him a draft for divorce by mutual consent. However, Rajiv wanted to incorporate some changes in it and told us that he is in discussion with his lawyer. We are still waiting for his lawyer to come back."
Now only a miracle can save the marriage
In the interview, Charu also talked about improving relations with Rajiv and the possibility of reconciliation. Charu said, "I don't know if a miracle happens, otherwise I am not feeling any such chance right now. Only a miracle can save our marriage. I have made up my mind, but it is also funny that The person who was accusing me of hiding my first marriage is now uploading romantic photos. The allegation of me hiding my marriage is false. I met him in a restaurant near his gym in Bandra in this connection and all Told."


Why did the news of Charu-Rajeev patch up?
Actually, Charu wrote Charu Asopa Sen with his name on Instagram account in the past. People had raised questions on this. The news of the patchup of both started flying. Then Charu had said that, when so much is happening in life, then removing or applying surname does not get much attention. He also said here that, I had never removed 'Sen' from my name, so the question of adding it again does not arise.
Last month, the news of Charu Asopa and Rajeev Sen's divorce was in full swing. But then the rumors of their patchup started flying. Rajeev Sen shared a lovely picture with wife Charu Asopa. In this, both were seen giving happy poses together. After this picture, there was talk of the couple's patchup on social media. But now Charu has put a stop to these reports.
Also read: OMG: Rupali Ganguly was seen traveling in public with her face hidden, no one could recognize 'Anupama'