Bharti Singh Host Umang 2022 For 9 Hours, Feet Swollen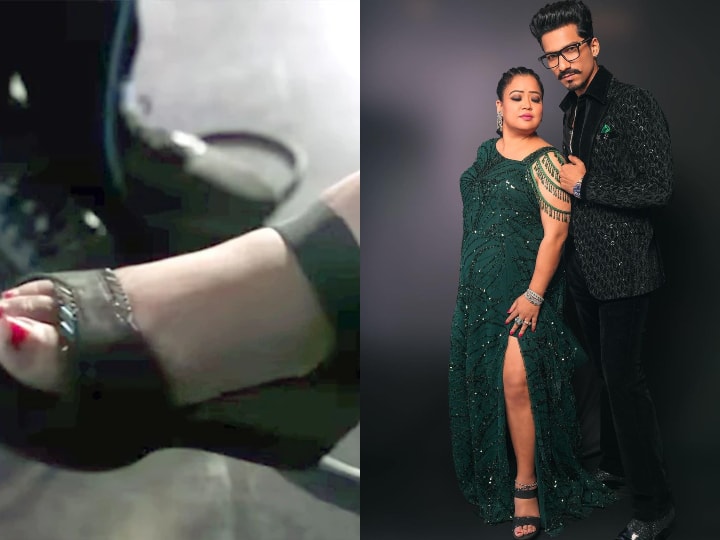 Bharti Singh Youtube Video: "If there is peace, we are the Mumbai Police and if there is a riot, then Yamraj is the Mumbai Police." By the way, this is the dialogue of the film, but after seeing the Mumbai Police, good sweats are lost. A similar situation happened with some comedian Bharti Singh and her husband Harsh Limbachiyaa. When Mumbai called both. Bharti started asking her husband Harsh if he had done anything wrong. Didn't break any signal? Didn't hit someone's car? Or did you not raise your hand? On this, Harsh says that he did nothing, just "Mumbai police ki aata majhi sakli hai."
'Bharti' becomes host of Umang 2022
Now you start getting worried that after all what Bharti and Harsh have done, before that let us tell you that the Mumbai Police had called Bharti and Harsh not in any crime but to host the show "Umang 2022" (Umang 2022). . This event is held every year in Mumbai. In which many Bollywood celebs are invited. Bharti and Harsh added to the show with their comedy. Had a lot of fun and jokes with the celebs. With his brilliant punches, Bharti made the gathering happy.
Behind the Scenes of Umang 2022
Bharti and Harsh posted a behind the scene video of Umang 2022 on their YouTube channel. To make the video fun, Bharti has also put memes and gifs. First of all, Bharti and Harsh meet with Akshay Kumar. After this, both Tiger Shroff, Karthik Aryan and Mumbai Police are also seen joking together. Bharti is not happy with the arrival of Shahrukh Khan on the stage. On the stage, Bharti also danced with Shahrukh on the song Aankhen Mein Teri. But Bharti did not hold back from making fun of the dimple lying on Shahrukh's cheek.
Swollen feet due to 9 hours of performance
Bharti performed on the stage for 9.10 hours due to which her feet got swollen. The elastic of his shoes had become tight in his foot. But the comedian did not lose heart. Bharti Singh continued to host the show regardless of hunger.