Aamir Khan Confirms Shah Rukh Khan Cameo In Laal Singh Chaddha Reveals How He Convinced Him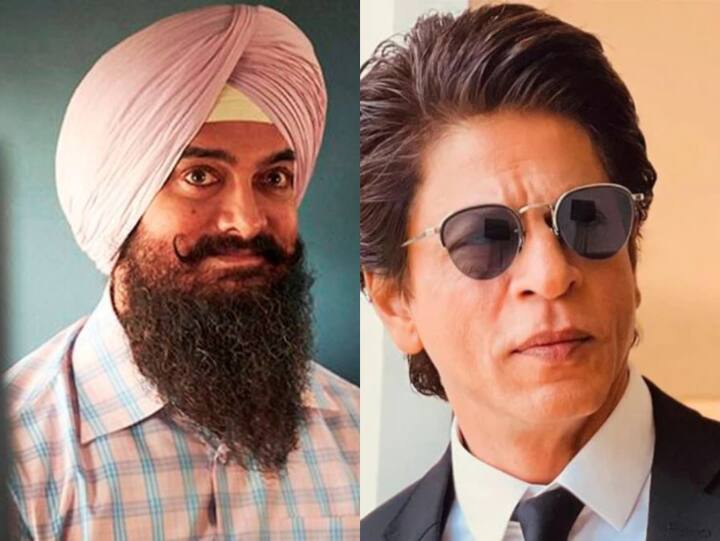 Shah Rukh Khan Cameo: Bollywood's perfectionist Aamir Khan is busy these days in the promotion of his upcoming film Laal Singh Chaddha. Laal Singh Chaddha is going to release in theaters on August 11. Shah Rukh Khan is also going to be seen in this film. Aamir Khan himself has confirmed that Shah Rukh Khan is going to have a cameo in Lal Singh Chaddha. Shahrukh Khan's presence in Lal Singh Chaddha is no less than a treat for the fans. After a long time, these actors are going to be seen together. Seeing the two Khans of Bollywood together, the fans are not going to be happy. Aamir has told how he convinced Shahrukh for this role.
Talking about Lal Singh Chaddha, Aamir's journey from the age of 18 to 50 has been shown in it. Kareena Kapoor, Mona Singh and Naga Chaitanya are also going to be seen with him in this film. Aamir has revealed the cameo of Shahrukh Khan in an interview.
Celebrated Shahrukh in this way
While talking to Alexander, Aamri told how he got Shahrukh to say yes to the cameo. Aamir said- Shahrukh is a friend, I told him that I want someone who can do what Elvis (Presley) had presented in America. I need India's biggest iconic star. For which I have come to you. He was very sweet and he told me yes for this role.
Cameo was not disclosed yet
Both Shahrukh Khan and the team of Lal Singh Chaddha had not yet disclosed anything about the actor's cameo. Some time ago Shahrukh interacted with the fans on Twitter. Where a fan asked Shahrukh- 'Lal Singh Chaddha saw?' In response to this, Shahrukh had said – Hey man Aamir says first Pathan showed up.
Also read: OMG: Rupali Ganguly was seen traveling with her face hidden in public, no one could recognize 'Anupama'
Bahubali's 'Bhallaldev' deleted all the posts from Instagram, told the reason a few days ago