Warning! iPhone 13 Pro updated to iOS 16 faces a major problem; Check details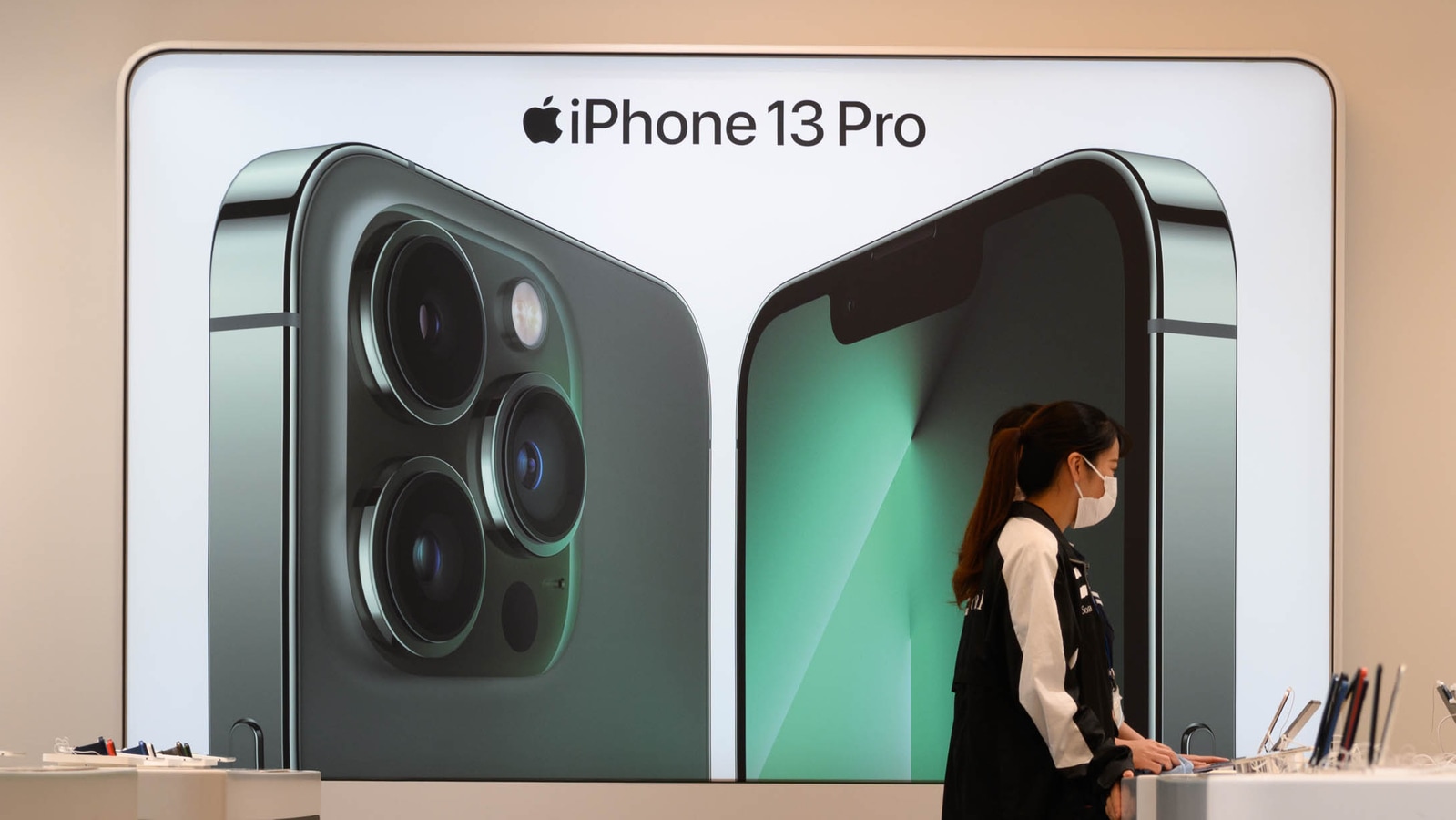 In what would come as very unwelcome news, it is reported that, after updating iPhone 13 Pro to iOS 16, the phone's battery life has decreased.
Apple announced the launch of iOS 16 at the Worldwide Developer Conference (WWDC) on Tuesday, June 6. At the event, Apple revealed how the newly launched iOS 16 is going to change the overall user experience by bringing several new features to iPhones such as the lock screen, apps and other gadgets. Following the announcement, all iPhone users are now eagerly awaiting the use of iOS 16 as it offers some really exciting functionalities. However, according to a latest report, the update to iOS 16 will affect your iPhone's battery life. The test was conducted on an iPhone 13 Pro.
According to a report from gizchina.com, which itself referenced a MyDrivers report quoting Ben Geskin, his iPhone's battery life dropped 3 percent immediately when he upgraded his iPhone 13 Pro to iOS 16. He claims that before the update, the His iPhone's battery was fully charged, which is 100 percent, and dropped to 97 percent after the update. Ben Geskin went on to say that this should be a bug in iOS 16 and argued that an update cannot lower battery health by 3 percent. Also Read: iPhone 14 Pro and iPhone 14 Pro Max to get this amazing feature
The list of iPhones compatible with iOS 16 includes Apple iPhone 11, iPhone 11 Pro, iPhone 11 Pro Max, iPhone 12, iPhone 12 mini, iPhone 12 Pro, iPhone 12 Pro Max, iPhone 13, iPhone 13 mini, Apple iPhone 13 Pro, iPhone 13 Pro Max, iPhone SE, among others. Well, it is also worth mentioning here that every new update or development comes with certain issues or bugs. When they notify the companies, they try to fix the issues with the help of further updates. Also, iOS 16 is in beta stage and this is important to get rid of all bugs. The public rollout of iOS 16 will sometimes happen in September or later.
About iOS 16 lock screen
Apple's latest upgrade, iOS 16, has brought some significant upgrades to the lock screen, security, notifications, and more. "The lock screen becomes more personal, beautiful and convenient with iOS 16. With a new multi-layered effect, the subjects of photos are artfully placed on the lock screen ahead of time, creating a sense of depth," Apple said.
Users can also change the look of the date and time with expressive typing styles and color choices. The lock screen includes widgets inspired by Apple Watch complications, making it easy to get information at a glance, such as upcoming calendar events, the weather, battery levels, alarms, time zones, activity ring progress and more," Apple added. Also read: Apple iMessage now better than WhatsApp? Watch the huge change
There's also a new lock screen gallery that offers a range of options for inspiration, such as Apple collections including Pride and Unity to celebrate special cultural moments; a weather wallpaper to see live weather conditions as they change throughout the day; and an astronomy background for views of the Earth, moon, and solar system. Users can also create lock screens with their favorite emoji or color combinations. Multiple lock screens allow users to switch between their favorites with just a swipe.
Live Activities is a new feature that helps users stay updated on what's happening in real time, such as a sports game, workout, ride sharing, or food ordering right from the lock screen. Notifications have also been redesigned to roll up from the bottom, giving users a clear view of their personalized lock screen.