iPhone 14 Pro Max design first look! It comes for the edges of the Galaxy S22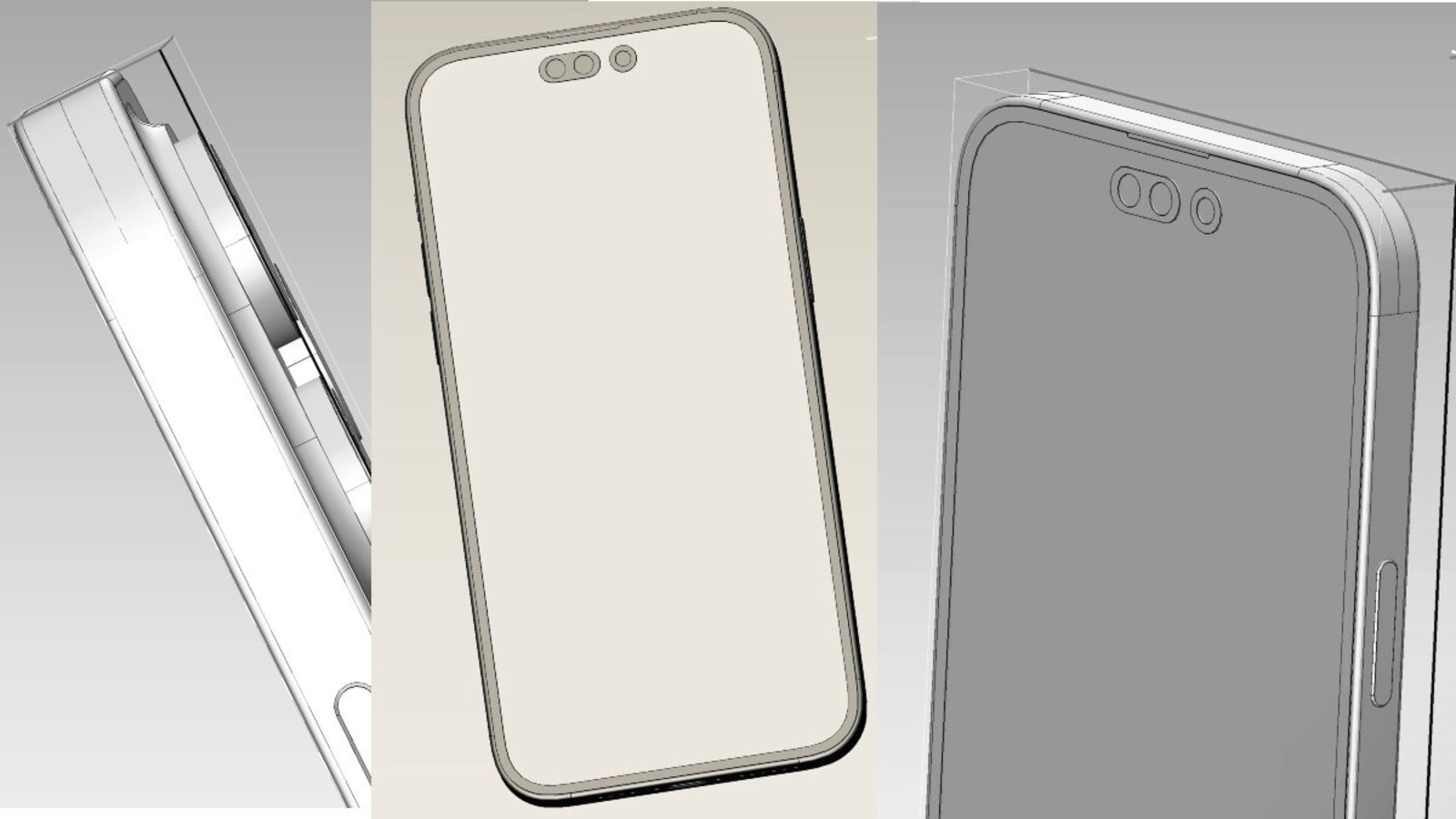 Leaked iPhone 14 Pro Max schematics reveal a new front design for the iPhone 14 Pro Max. Here are all the details.
The iPhone 14 Pro will be a major design upgrade, all rumors surrounding Apple's next-gen iPhone suggest. Why the biggest? That's because the iPhone has been stuck with the display notch since 2017 and now it looks dated compared to the holes and camera technology under the display. Rumor has it that the notch is disappearing and camera cutouts are coming in its place. Now, some schematics have leaked online showing what the iPhone 14 Pro Max will look like from the front.
Alleged iPhone 14 Pro Max schematics shared by ShrimpApplePro on Twitter and spotted by the media suggest what the iPhone 14 Pro Max could look like. These are CAD representations, so it is usually clear lines that represent the dimensions. At first glance, it looks unmistakably like an iPhone, but the changes are welcome, especially those of the iPhone 13 Pro Max and its sizable camera notch.
iPhone 14 Pro Max also looks slimmer
The iPhone 14 Pro Max CAD views reveal a refreshed new design on the front. The notch in the display is gone and in its place is a weird cutout that houses the Face ID sensors and the front camera. The side panels are also thinner compared to the iPhone 13 Pro Max. The screen doesn't look quite as immersive as a Samsung Galaxy S22 by comparison, but it's definitely a step in the right direction.
Please note that these views are not verified and so you should take them with a grain of salt. Apple has yet to officially comment on this, and given that there are still many months left for the iPhone 14 to break its cover, we need to keep an eye out for leaks coming from more trusted sources.
The iPhone 14 Pro and iPhone 14 Pro Max are rumored to receive the biggest upgrades this year. The rear main camera has reportedly been updated to a 48MP main sensor from the current 12MP main camera, while the other two cameras remain unchanged. The Pro variants also get the A16 chip and some other upgrades around.
The base iPhone 14 would again keep its 60Hz OLED screen with the iPhone 13-esque notch. The "mini" version of the iPhone will be ditched in favor of a new iPhone 14 Max, which is said to have a 6.7-inch screen. These phones are less likely to receive the A61 chip and can continue to use the A15 chip for another year.